Japan is home to four major motorcycle manufacturers, led by Honda. However, if you expand your eyes to the rest of the world, you will find that there are still many motorcycle manufacturers, and there are many unique models that cannot be found in Japanese motorcycles.
In this section, I'll focus on SYM, a manufacturer from the scooter powerhouse of Taiwan, and introduce you to their remarkable lineup.
SYM, which was born in a motorcycle superpower country, has attracted a lot of attention in Europe.
SYM is a brand that represents Taiwan, which is known as a scooter powerhouse.
The company has a history of technical cooperation with Honda, and is a popular motorcycle manufacturer in Europe and many other countries for its high quality and avant-garde design.
Brand new model with the latest equipment!
Jet-X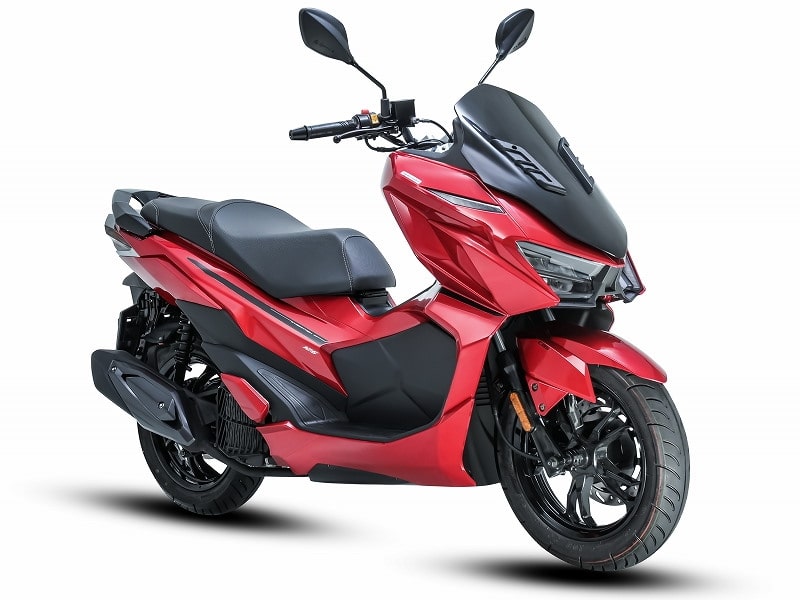 SYM's latest model, the Jet-X, will be introduced in 2021. It is equipped with a high-power 125cc 4-stroke single engine that produces approximately 13PS. Up until now, SYM has focused its model development on step-through scooters, but it is entering the 125cc class with a design that will compete head-to-head with the PCX and other models.
With a fearless face mask reminiscent of a super sports model, a chassis that prioritizes ergonomics and easy handling, LED headlights and other parts, a keyless entry system and a large LCD display, it embodies the new era of premium smalls.
Production is scheduled to begin in April at a price of 363,000 yen.
Fighter-type compact commuter
DRG-BT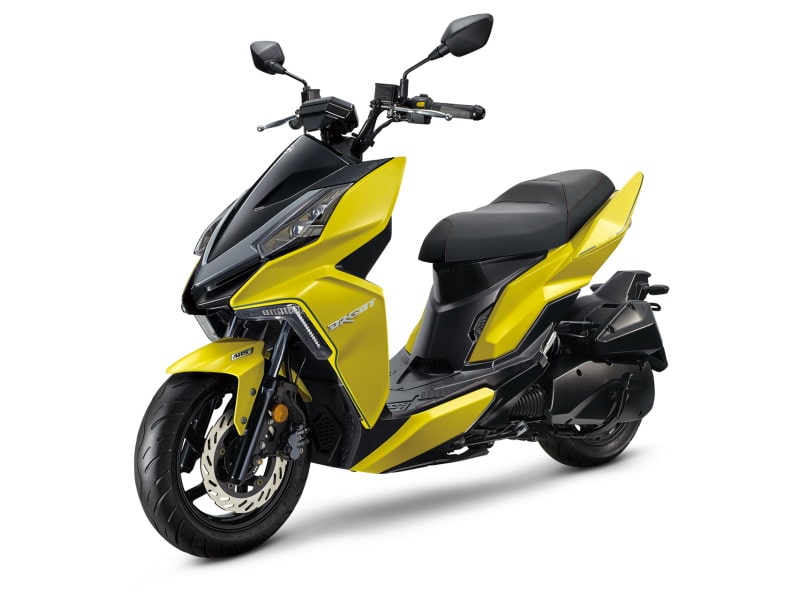 The DRG BT is a light motorcycle class (158cc liquid-cooled 4-stroke single-engine) that can be used on highways, yet it is a user-friendly compact commuter with a step-through design and boasts outstanding sportiness. It has a spacious under-seat utility space that can hold a full-face helmet and boasts a chassis that is so rigid you'd think it was a step-through style. It has plenty of power and sharp handling (maximum bank angle 42 degrees).?), overturning the concept of compact scooters that existed until now. The edgy styling of the dragon-inspired design is also appealing.
449,900 yen
This is the basic type that can be ridden easily.
Orbit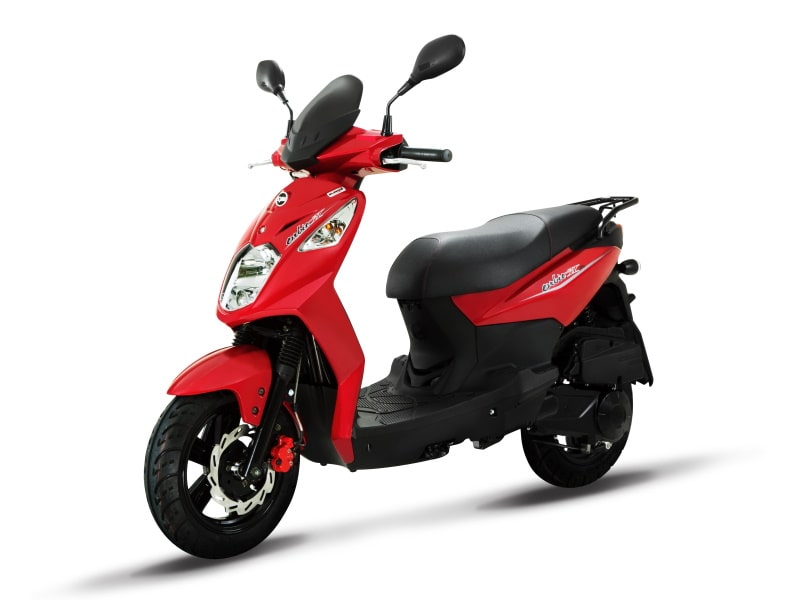 The Orbit 3, which has become a popular model with its affordable price range and class-leading performance, has become a EURO-5 compliant model this year, and the price has increased slightly. A new standard model, the Orbit, was introduced to the bottom line to fill this hole.
The design is simple and user-friendly, and the fact that it is a 50cc engine scooter, the number of which is decreasing these days, is also intriguing. After all, it is priced as low as 162,800 yen, so it is a must-see if you are looking for a first-class moped. The Orbit 3 (available in two models, 50cc and 125cc) will also continue to be sold, so it will be interesting to compare it with that model.
Big scooters are a big hit in Europe
CRUiSYM α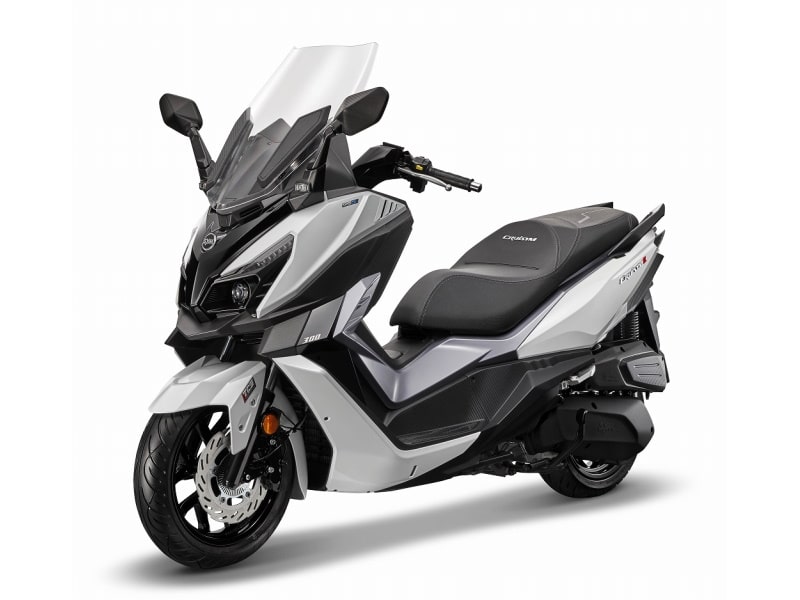 The popular CRUiSYM α, which you can enjoy elegant cruising with its generous size, has undergone a model change. It is equipped with a 250cc engine, the maximum displacement that does not require vehicle inspection, and boasts a large luggage space that can hold two full-face helmets for high convenience.
While retaining the basic configuration of the previous model, such as large two-light headlights, a height-adjustable windscreen, and foldable rear-view mirrors, the new model is Euro-5 compliant with enhanced electronic equipment. The now rare 250cc class cruiser model can be used as a city commuter or touring motorcycle.
699,600 yen.
The best street fighter for everyday use
NHX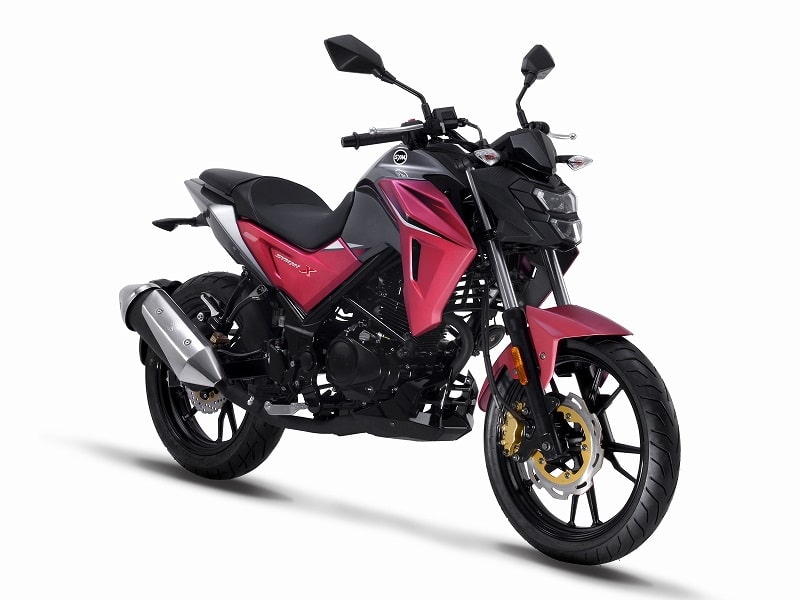 SYM's small-displacement model in the street-fighter and adventure segment, which has been popular in the European market, is now ready for the Japanese market. The NHX has a street-fighter style, with its distinctive low-set dual vertical headlights and bar handlebars that are perfect for swinging the lightweight chassis around. The lineup includes a 125cc model with low running costs and a 200cc model with plenty of performance, priced at 330,000 yen and 363,000 yen respectively.
Sophisticated design and easy-to-manage vehicle size
NHT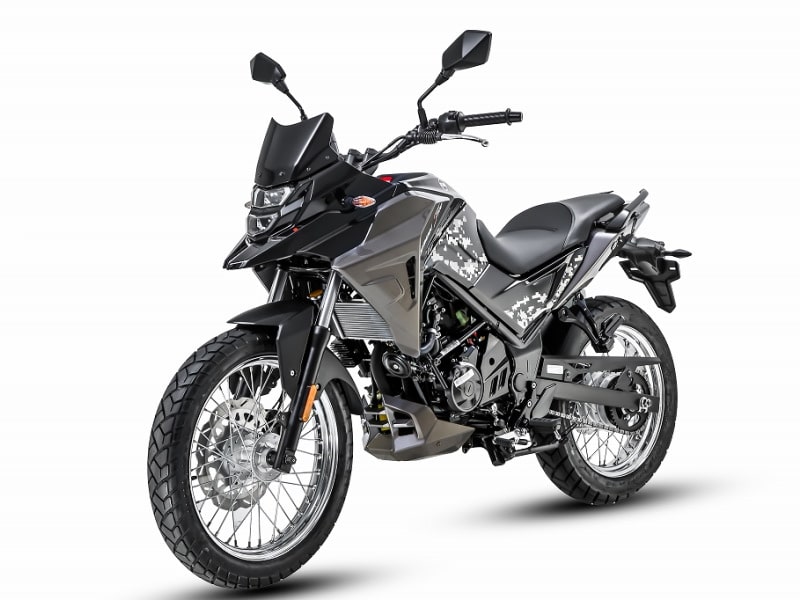 The NHT is an adventure model that uses the same chassis and engine as the NHX shown above, but has been put together as an adventure model. In addition to the driving pleasure that only a manual transmission model can provide, the 19-inch front tires are said to be a package that will challenge not only street use but also off-road driving. It has an adventure style that is so sophisticated that it is hard to believe it is in the compact class, so I hope you will check it out for yourself. The 125cc model is priced at 330,000 yen, and the 200cc model at 363,000 yen.