The drive chain, which transmits the power and torque from the engine to the rear wheel, is in constant drive while the bike is in motion. In other words, while it is indispensable, power is lost due to the rotation of the chain.
In the smaller 250cc class, there is a limit to the power and torque that can be produced by the engine. If you lose even more power than you originally lost, you won't be able to experience the exhilaration of driving.
Use a specially designed chain for the popular 250cc class!
The EK Chain's 520LMX is recommended for users of the popular 250cc class in Japan today. This chain was designed to be used on machines with a displacement of 350cc or less, and has been thoroughly lightened to reduce weight loss. The latest NX rings also ensure smooth movement and reduce the loss of drive power due to friction.!
The best new grade for 250cc! [520LMX]
Compatible with displacement of 350cc or less. The lightest EK chain available, with a weight reduction of approximately 12% compared to the previous 520SRX2. Adopting the latest NX ring, it has less friction loss and longer life. We have already proven its high performance by supplying our products to Kijima KISS Racing and 56 Racing's JP250 (250cc class production motorcycles) machines.
Price including tax: 9,570 - 16,302 yen
Color: Steel, Silver, Gold
Number of links: 100 to 130 links
Weight: approx. 1390g (100 links)
Silver coming soon! [428SRX2]
This is the 428 size for the displacement of 250cc or less. By increasing the neck of the inner link plate and shortening the protruding part of the pin, respectively, the weight has been reduced. Silver has been added, giving you more options!
Focus on beginner-friendly chemicals.
With EK-Men, you get oil or grease chain lubes, chain cleaner, cleaning brush and protection sheet, plus a lubricator that delivers lubes precisely to the part of the chain to be lubricated.
Products featured in this issue
NX Ring Seal Chain 520LM-X
Chain size: 520
Manufacturer's suggested retail price: 9,570 - 16,302 yen (tax included)
Color: Steel, Silver, Gold

Products featured in this issue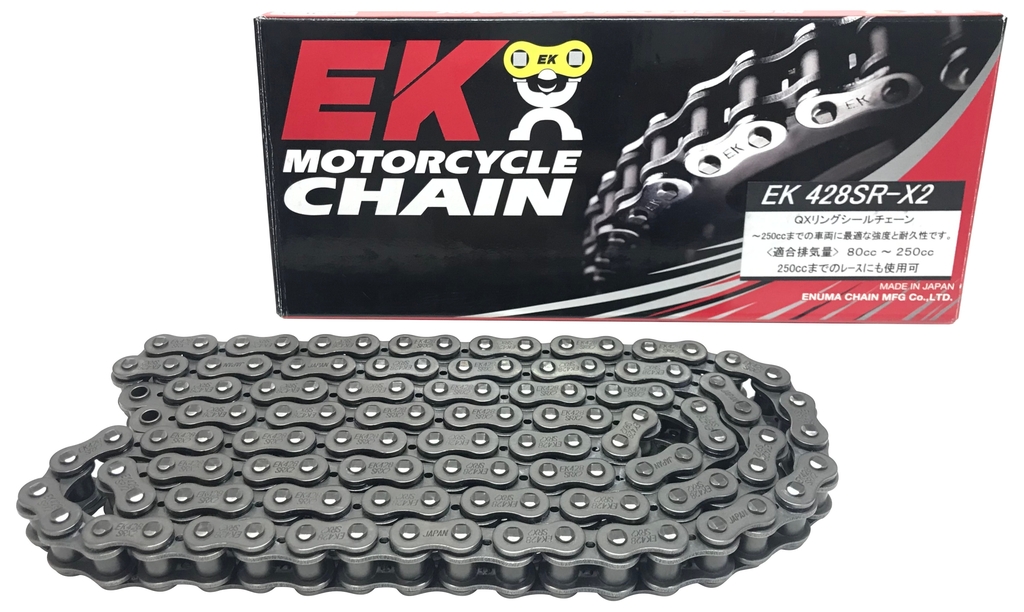 QX Ring Seal Chain 428SRX2
Chain size: 428
Manufacturer's suggested retail price: 7,260 - 13,728 yen (tax included)
Color: Steel, Silver, Gold

Products featured in this issue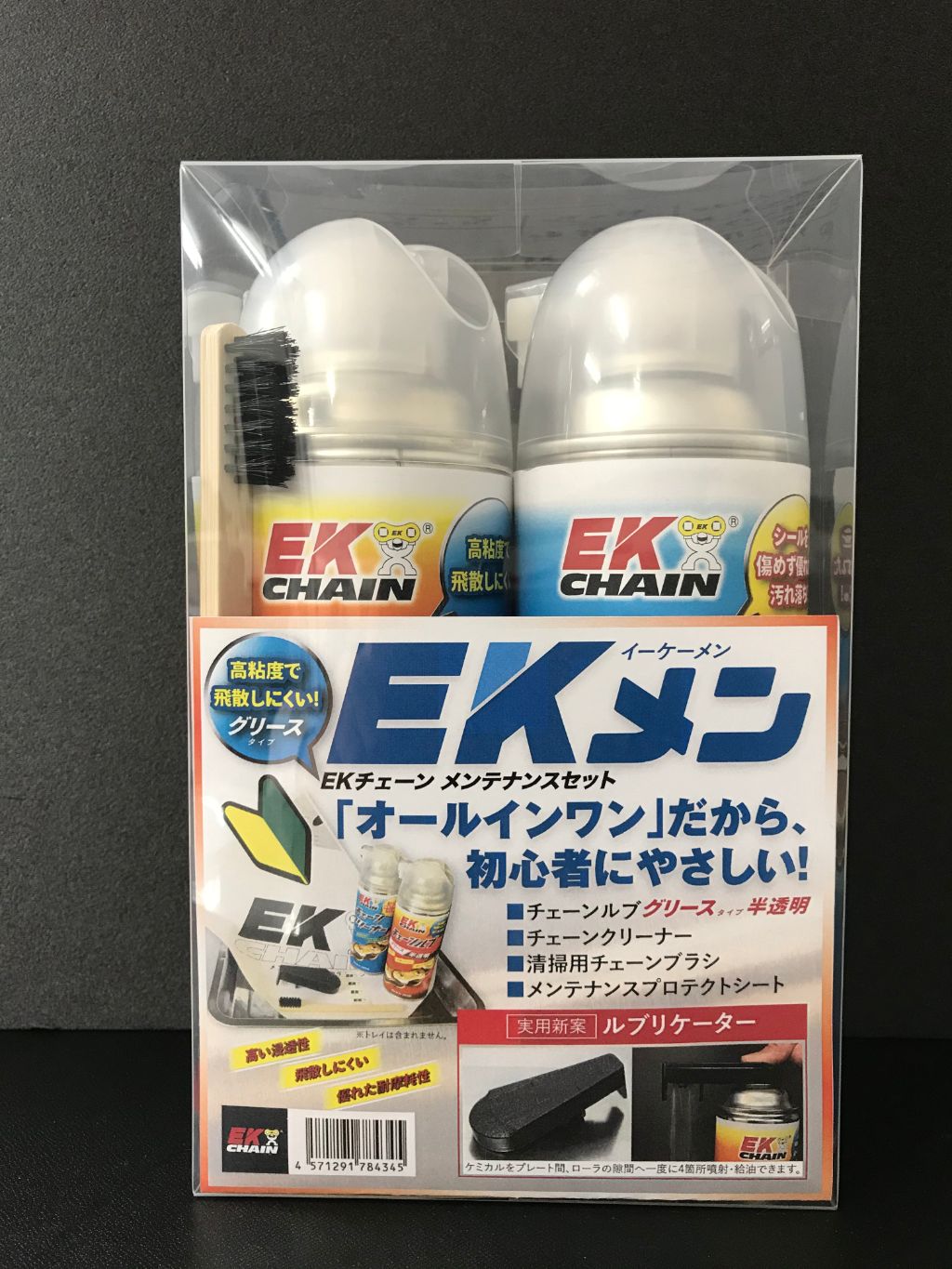 Manufacturer's suggested retail price: 4,290 - 4,510 yen (tax included)