An intercom is one of the top first things you buy when you get your motorcycle license. There are many benefits to being able to talk to your friends while riding.
B+COM boasts a large share of the income market.
A brand that provides new value to touring by connecting with friends
One of the reasons for this is the ease of connection. B+COM can be connected to each other and to intercoms from other manufacturers. It's nice to know that you don't necessarily have to be B+COM to make a call. Another feature of B+COM is its excellent sound quality. Powerful and clear sound is achieved by using a high-power digital amplifier and high-quality speakers. This is a performance that can be felt not only when making calls but also when listening to music. It is easier to understand these things by actually experiencing them than by reading about them in writing. SYGN HOUSE exhibits at various events around the world, and we hope you will come and enjoy the "good sound".
Top class high-quality sound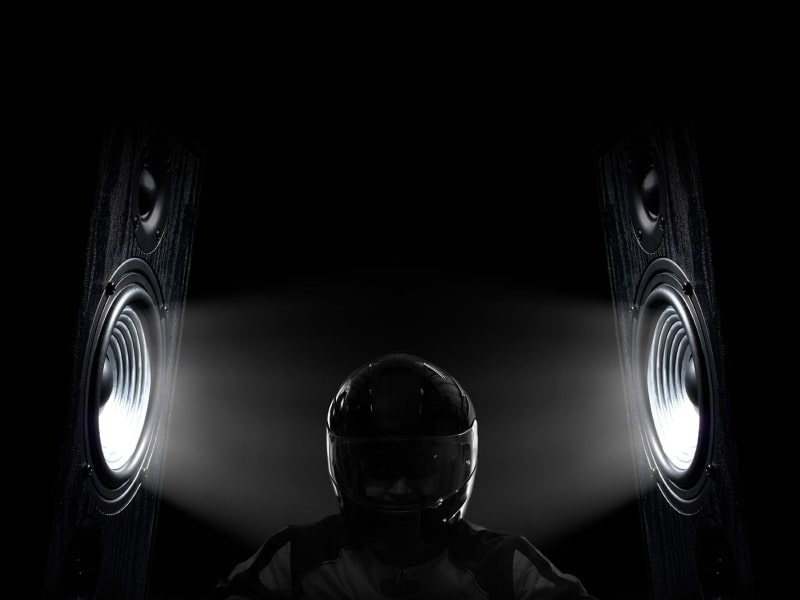 High-quality sound and powerful sound pressure are achieved by a high-power digital amplifier and speakers with high magnetic force neodymium magnets.
The left and right independent high-power amplifiers produce clear stereo sound.
Individuality can be produced by changing the faceplate!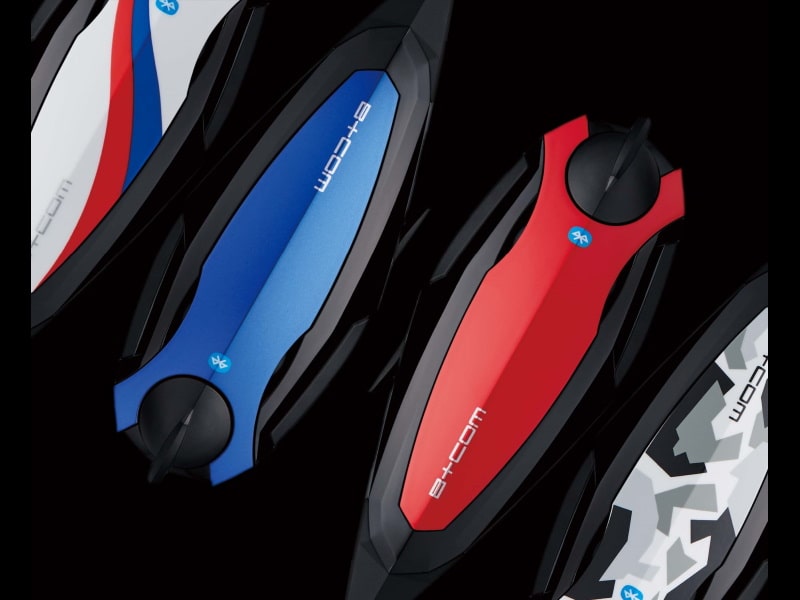 B+COM can replace the faceplate. There are 7 kinds of optional parts such as white, silver, red, etc. for SB6X and 8 kinds for ONE, and you can change them to your favorite ones.
B+COM for one person!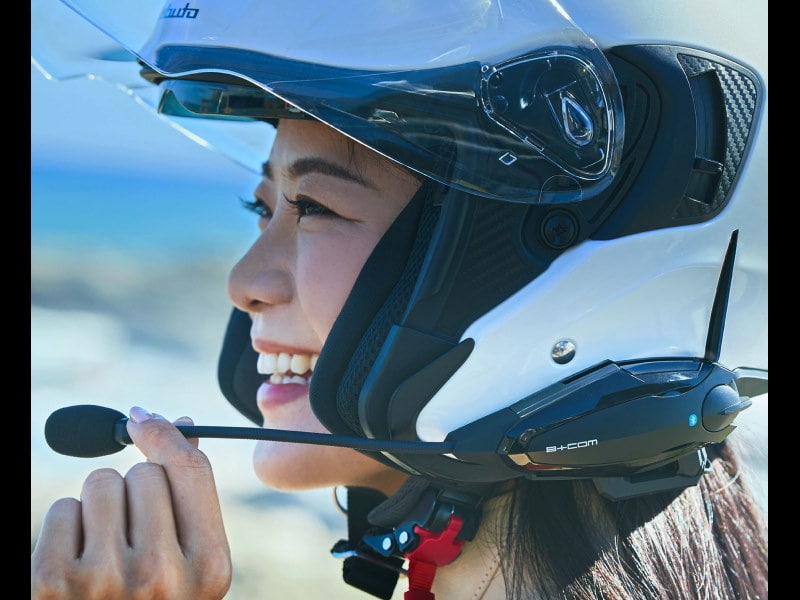 The intercom is often perceived as something that can be used by many people, but in fact it is also an item that can enhance solo touring. By pairing it with your smartphone, you can hear the voice guidance of the navigation system clearly and also listen to your favorite music. Our recommendation is to use a radio app. You can enjoy the broadcast as you drive in your motorcycle. Of course, it can also receive and make phone calls, which is useful in emergencies.
The app makes it more comfortable to use.!
In addition to connecting with fellow B+COMs and intercoms from other companies while viewing the screen, you can also register members' B+COMs in advance for smooth connection on the touring day, set individual volume settings for calls, music, and phone calls, and register phone numbers from your phone's phonebook (up to three). Convenient functions such as displaying the user manual can be used.
Talk while riding to make your touring memorable!
Currently, B+COM has two models in its lineup: the high-end model SB6X and the standard model ONE. One of the differences is whether or not it has the Listen Talk (listen to music on your phone while talking on the intercom) feature. They also differ in size and battery life, but both should be fine for general touring use. Since the development is done in Japan, the software updates quickly and the functions improve. In addition, spare parts and repair services are also available. The reason for the popularity is not only the high performance, but also the excellent after-sales service.
B+COM SB6X

Single unit, price including tax: 38,280 yen
Pair unit, tax included: 74,250 yen
B+COM ONE
Single unit, price including tax: 38,280 yen
(Arm microphone or wire microphone selectable)
Products featured in this issue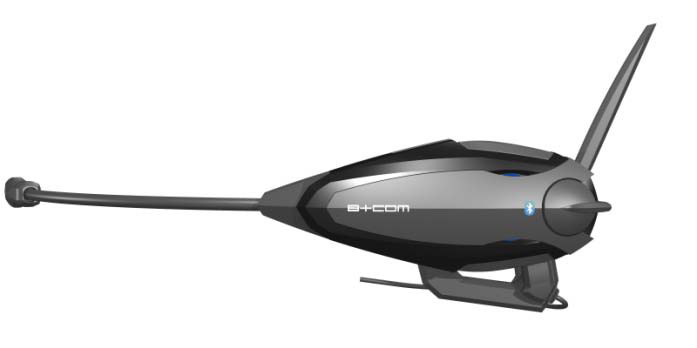 Manufacturer's suggested retail price: 38,280~
Single unit/pair unit

Products featured in this issue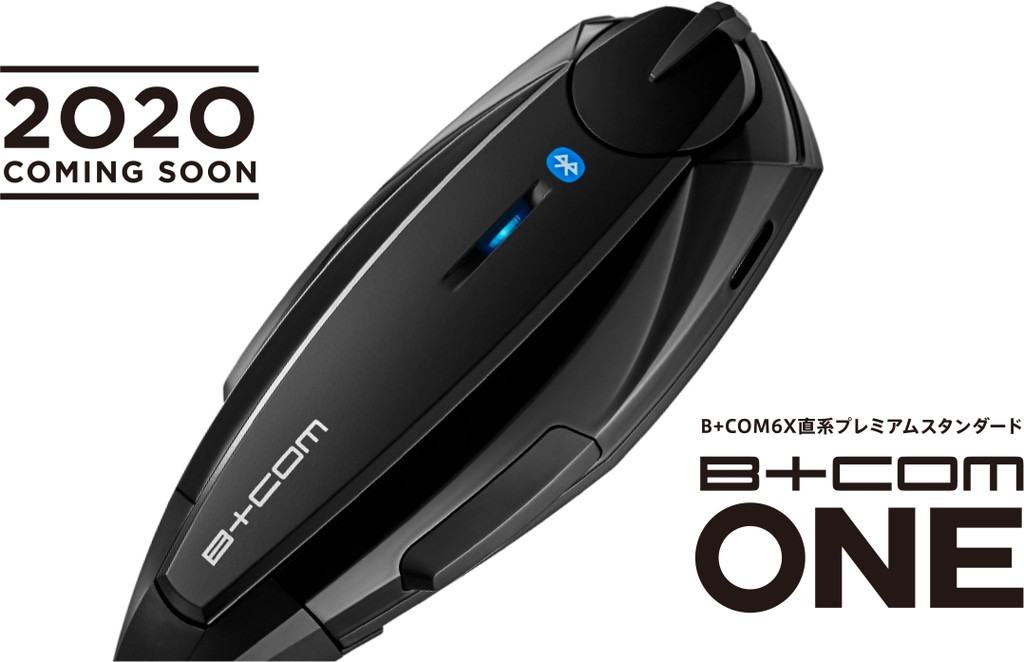 Manufacturer's suggested retail price:29,700~
Single unit