The year 2021 could be a milestone year for DUCATI. The flagship Panigale V4SP & Streetfighter V4S models are now available. The Monster, which has done away with the trellis frame, and the Multistrada, which is equipped with a newly designed V4 engine, DUCATI continues to be a hot topic.
A warrior out of the circuit
Panigale V4SP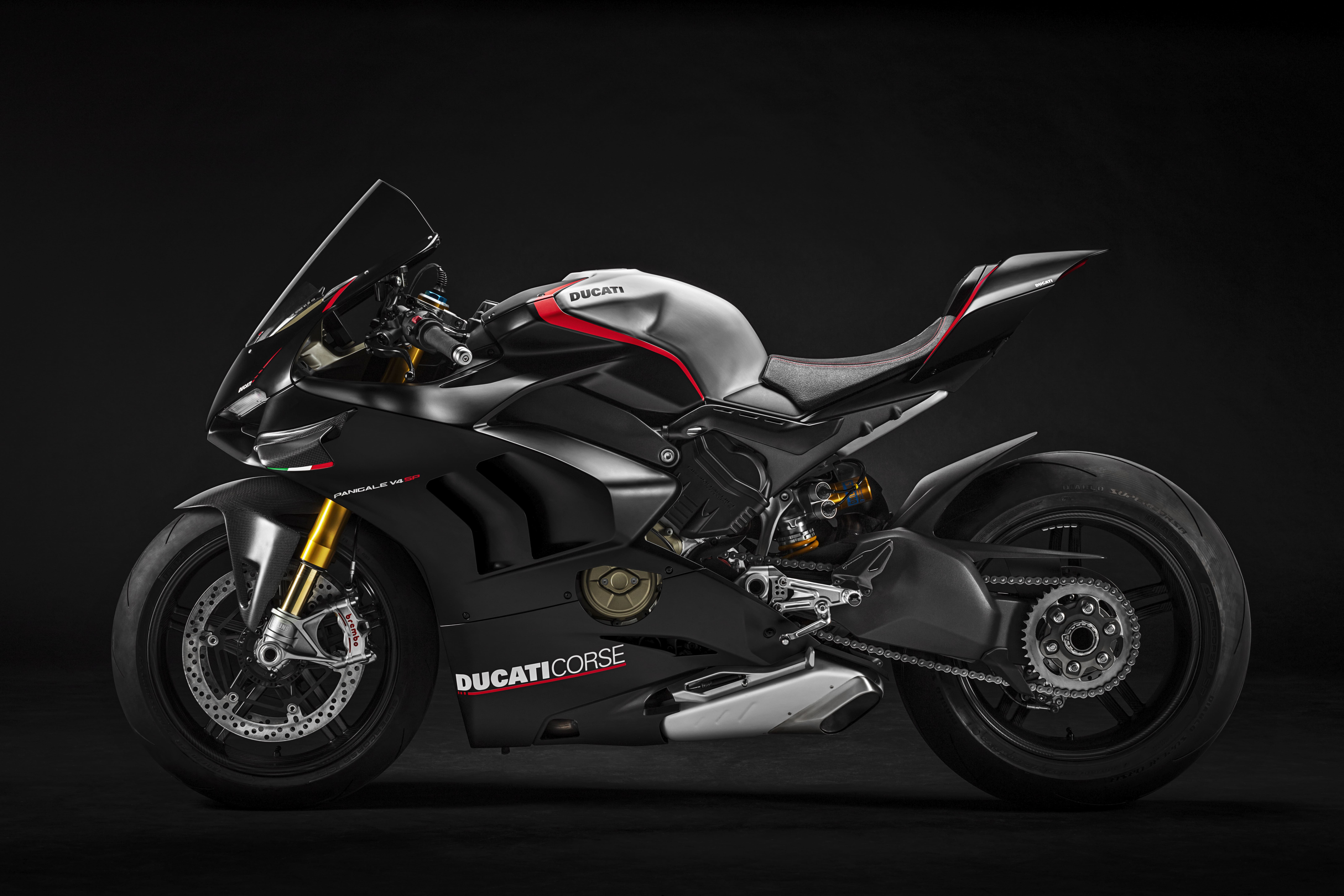 The Panigale V4SP was added to the Panigale V4 family for the 2021 model year. SP stands for Sports Production, and this is a motorcycle that is truly built to fight. The maximum power and torque are the same as the Panigale V4S, but the dry clutch, carbon wheels, carbon fenders, 520 size chain, and single seat have been adopted to reduce the weight to the utmost limit. Even on the street, you can feel the benefits.
A motorcycle that carries the traditional initials to the present
Supersport 950S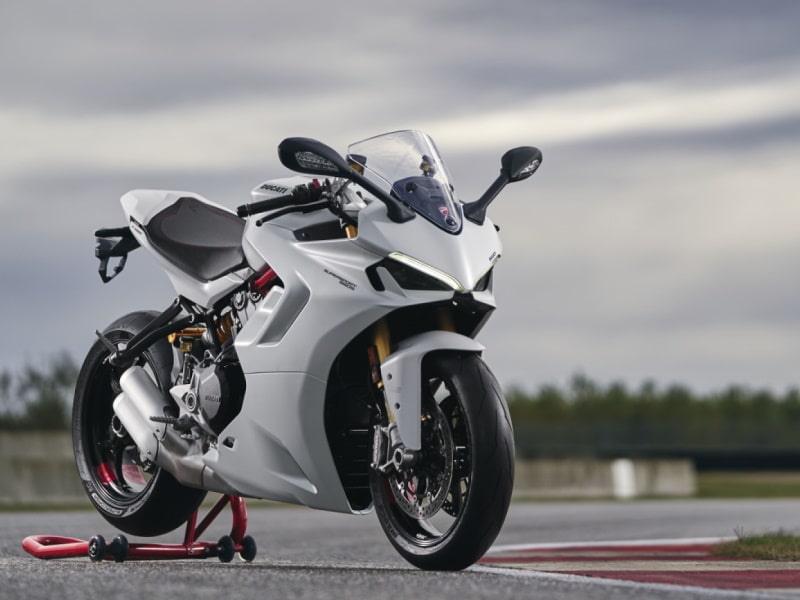 The 750SS (Supersport) was the foundation of Ducati's mid-70s era, and the Supersport 950S carries its initials to the present day. The Desmodromic L-Twin engine's thrusting revs and razor-sharp cornering performance are unique to Ducati. With a wealth of electronic devices, it's a gem of a machine that will make you feel like you're riding a sportbike on any stage, from the street to the track.
All-new frame and engine
Monster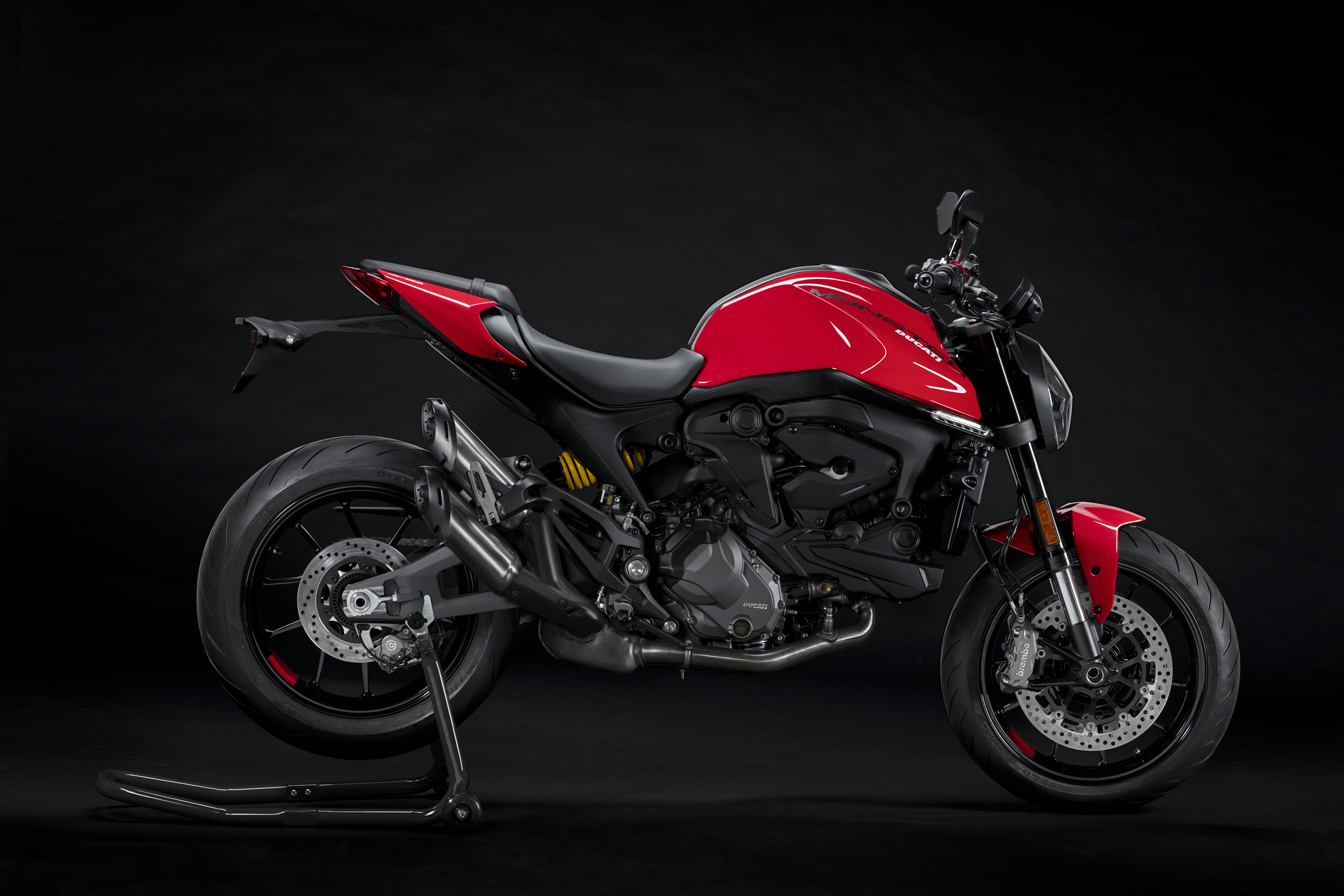 The styling of the new Monster is reminiscent of the Ducati Monster from every angle, but a closer look reveals a completely different look. Eliminates the traditional trellis frame and adopts a front frame like a superbike model. The rear frame and swingarm were also completely redesigned to reduce the vehicle weight to 188 kg. The engine is a 937cc Testastretta Eleven Degree, which is both super powerful and easy to handle in everyday use.
Scrambler who likes to play at night
Scrambler Night Shift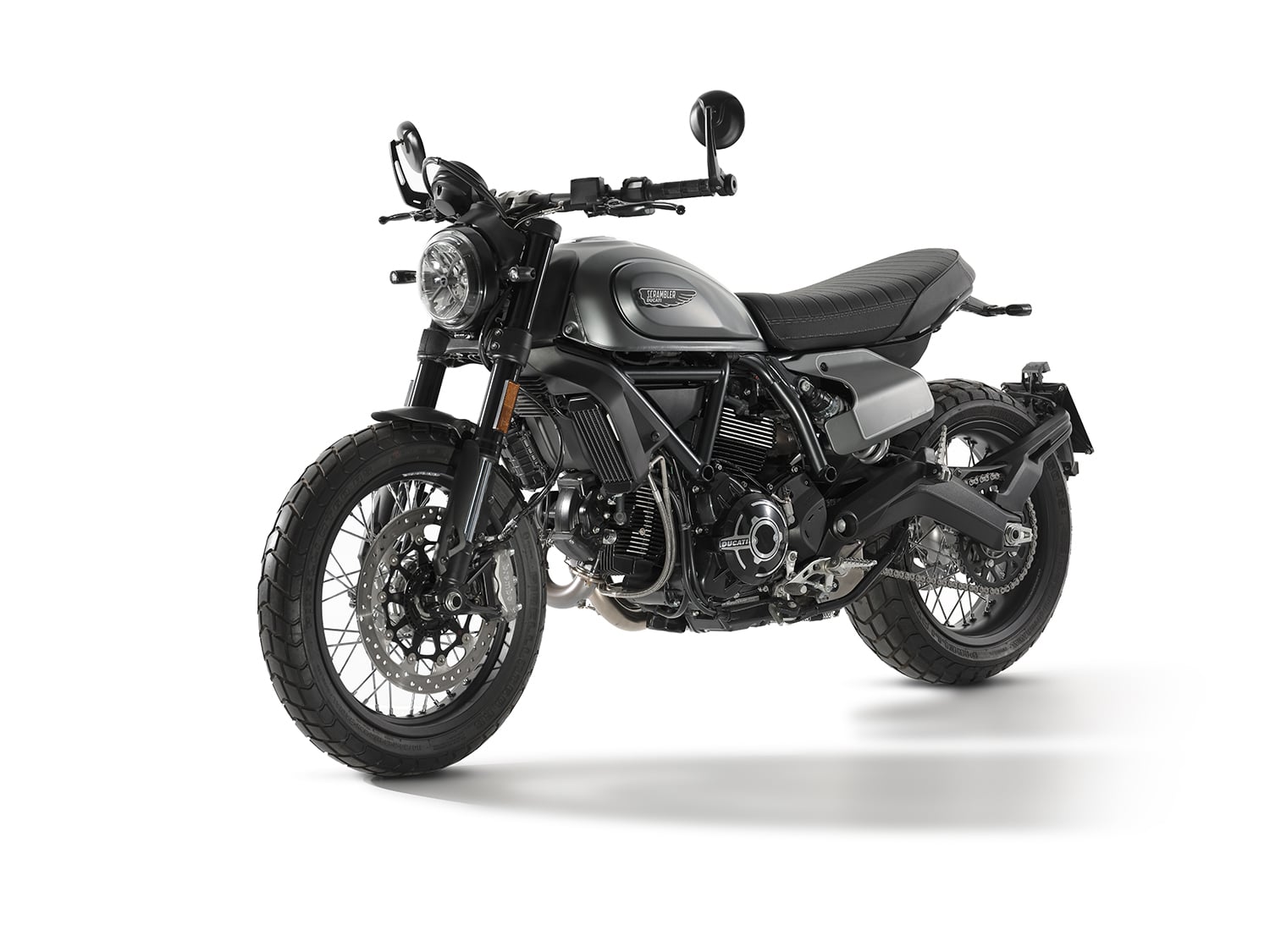 The Scrambler series, which has been part of the line-up since 2015, has been described as a modern classic segment that is distinct from the Ducati brand's motorcycles. With its easy-to-handle size and power, it was accepted by entry-level users and gained popularity as a fashion statement. The Scrambler Night Shift, added for the 2021 model year, is dressed in a specially designed café racer style and features LED indicators.
A brawler who prides himself on his punching power.
Street Fighter V4S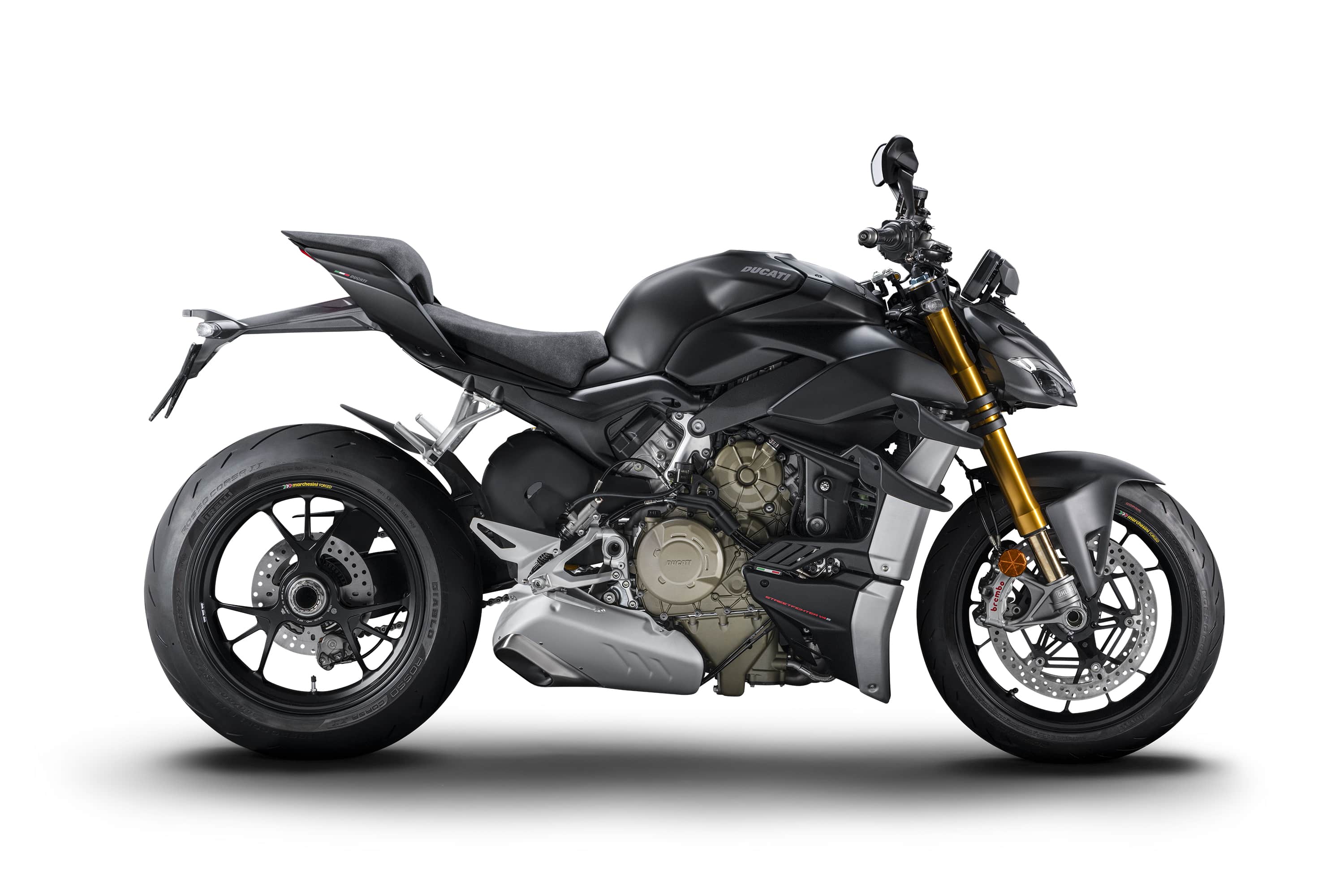 Based on the Panigale V4 superbike model, the Streetfighter V4S is a roadster model with pipe handlebar style. With a maximum output of 208 horsepower, a light twist of the throttle is all it takes to feel the ground turn over in a frenzy of acceleration. The S version is a special edition that comes with Ohlins electronic suspension and other luxury features. It's easy to handle, but for experts.
See DUCATI Moto Index Page
See Accessories for DUCATI STREETFIGHTER V4 S
See Accessories for DUCATI Panigale V4 SP