Japan is a country with four motorcycle brands, but if you look around the world, there are many motorcycle manufacturers and many unique models.
Here I will introduce two Italian manufacturers, Lambretta and Fantic, which are attractive motorcycles and can be purchased and ridden in Japan.
Lambretta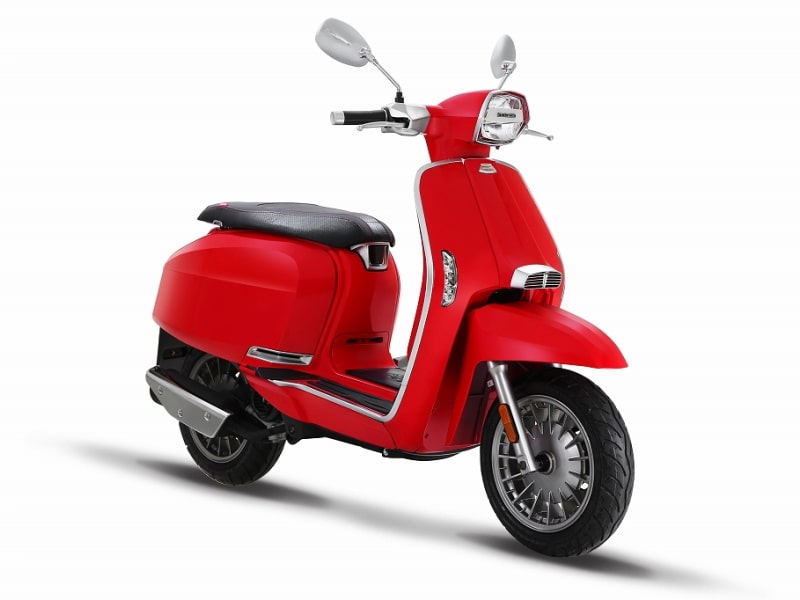 The Italian scooter brand Lambretta is recognized as a premium scooter brand. Production was discontinued in the 1970s, but it has been revived in recent years in response to fan support. I'm drawn to modern classic styling.
Modern type with fenders that move in response to steering wheel operation
Fix Fender models V50/V125/V200
A new color, gray, was announced at the EICMA (Milan Show) the year before last and its market introduction has been awaited.
In addition, the Classic Orange, which was the most popular model in Japan, will now be available in the Flex Fender model. Based on a traditional steel monocoque frame, the LAMBRETTA features a sophisticated design by Austrian company KISKA, which gives the LAMBRETTA a unique appeal in any color scheme.
The full range of 50, 125 and 200cc models is available at ¥400,000, ¥440,000 and ¥480,000 respectively. The V125 bi-colour is ¥460,000.
Fender fixed model with classic style
Flex Fender models V125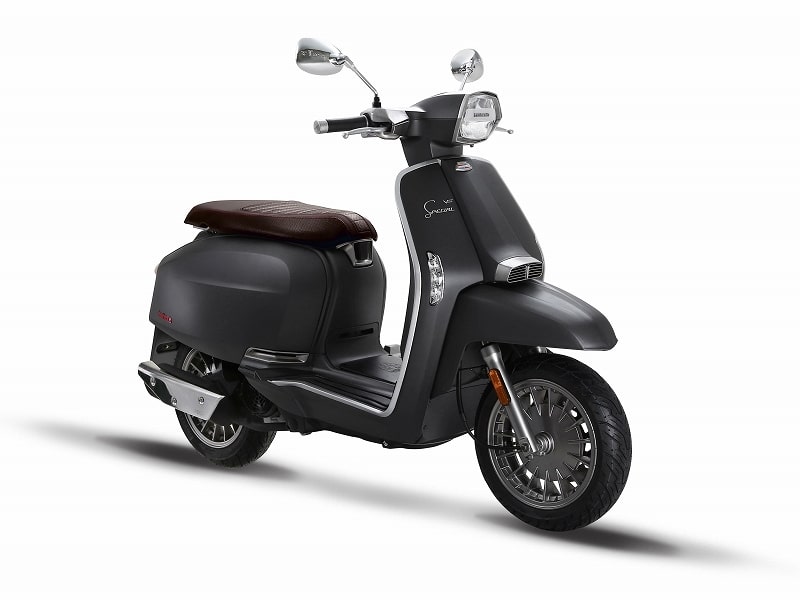 If you want to enjoy the classic scooter style of the famous Lambretta, the fixed-fender model with a fixed front fender is the one for you. In addition to the conventional matte color, the stripes reminiscent of the former GP series were designed and combined. Combined with the fixed fender design, it adds to the classic feel.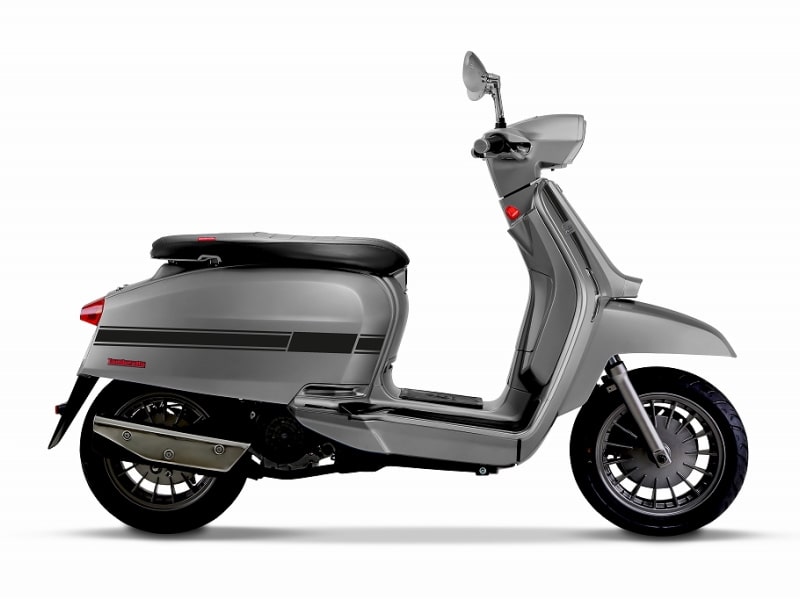 Lambretta offers a wide variety of after-parts such as helmets, apparel, and custom parts, so you can tailor your ride to suit your lifestyle. 125cc model is 440,000 yen.
FANTIC
Fanatic was born in Italy in 1968, and the brand has been gaining strength in motocross and trials racing. The current lineup includes the vintage off-style Caballero series, Enduro and Motard models.
Good balance of on-road and off-road
CABALLERO SCRAMBLER500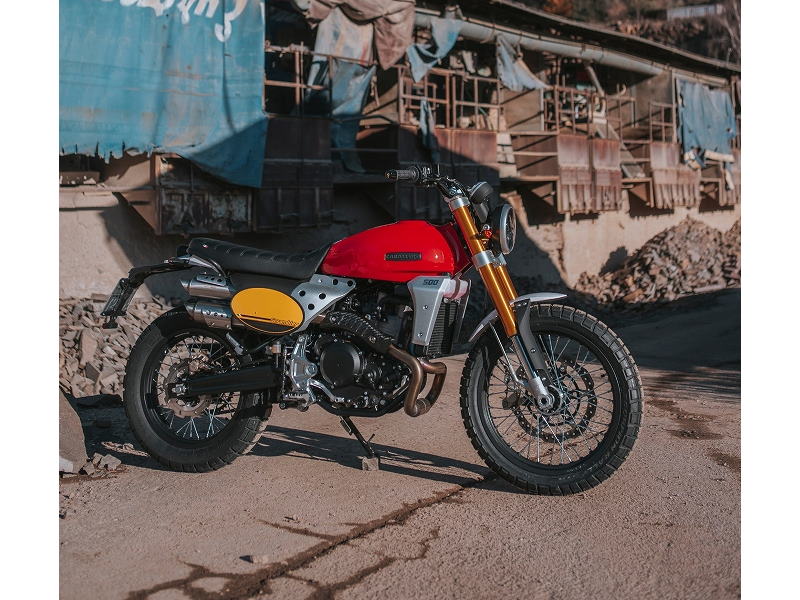 The Caballero Scrambler series was conceived to be able to cross over, which is the origin of the word scrambler, and to be able to ride on both paved and unpaved roads. It is the most user-friendly of the Caballero models. Led by its eldest brother, the 500cc model, the lineup also includes the 250cc class of regular motorcycles and the 125cc class of small motorcycles. The frame and suspension are the same, giving the 500 a dynamic ride and the 125/250 models a class above. Prices start from ¥810,000, ¥910,000, and ¥1,130,000 for the smaller displacement models.
Authentic vintage style
CABALLERO RALLY500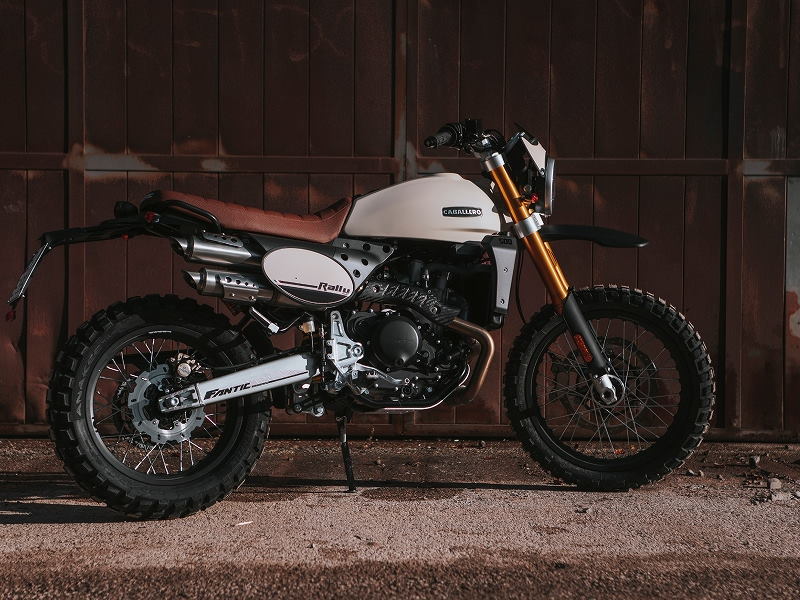 The Caballero Rally series will now be available in Sand (matte), which will be available in two colors along with the existing Olive. The Caballero Rally 500 has a classic yet aggressive design with upswept fenders and guarded headlights, as well as a well-trained suspension to take on the road less traveled. The front and rear fully adjustable suspensions both have a stroke of 200mm. It's a supple and dynamic riding experience on any surface. The price is 1,240,000 yen
Popular flat track type
CABALLERO FLAT500/125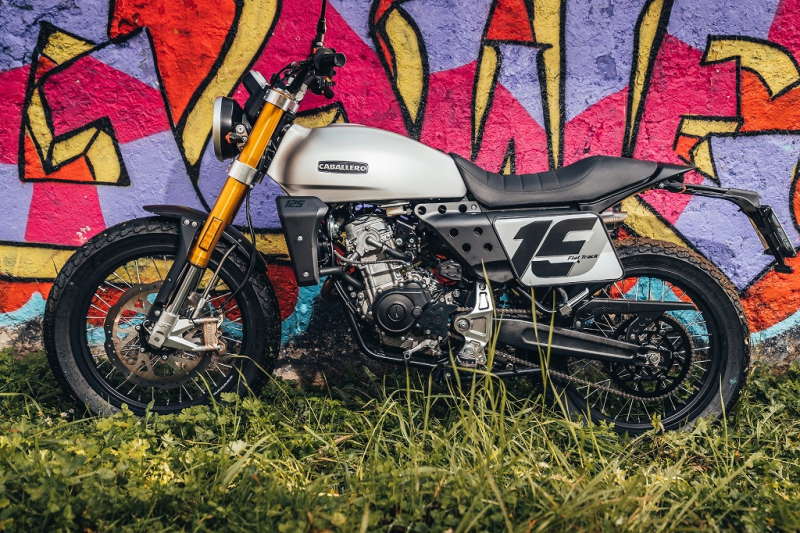 Flat track racing is a sport that has been attracting a lot of attention in Japan recently. Also known as a dirt track, it is a left-handed race around an oval-shaped dirt track that requires a high level of slide control. The Caballero Flat Series is designed for such flat track riding. The suspension is set up with 19-inch tires front and rear, which is unique to flat track machines, and the throttle is tuned for easy traction control. In the 2021 model, the existing XEF250/125.
The Enduro Series for Professionals
XEF250/125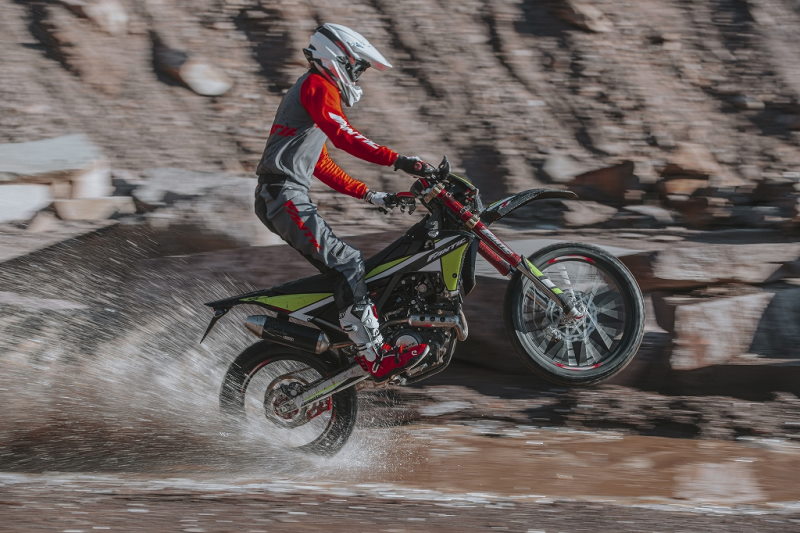 In a market that has become bifurcated into racing machines and adventure/rally motorcycles, and where trail motorcycles for adults are disappearing, the hugely popular Fanatic Enduro range is still going strong.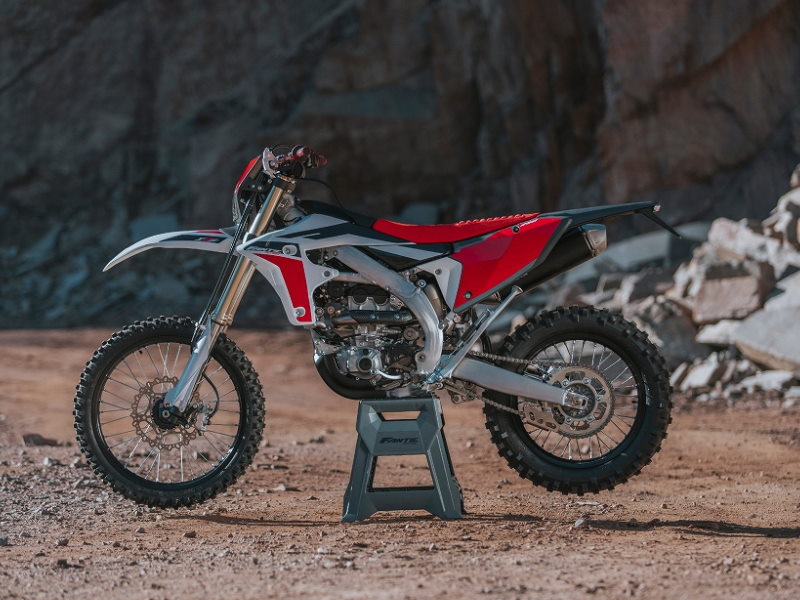 The 250cc model, whose pet name was changed to "XEF250 Trail" to match the racing machine, combines a durable engine with an ultra-lightweight chassis that weighs just 104kg, which is unique to Fanatic. The high performance of this machine, which can be used not only for off-road course play but also for racing as it is, has spread by word of mouth, and every time it is in stock, it sells out immediately.
Supermotard models regaining popularity?
XMF250/125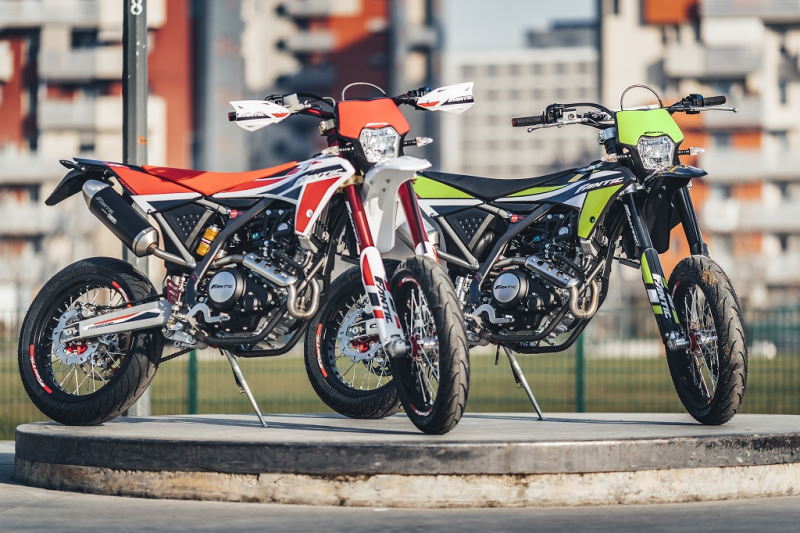 This supermotard race is based on the Enduro model and is fought on machines that have been converted to 17-inch tires front and rear. There are enthusiastic fans because spectators can immerse themselves in the competition as they often compete on small courses, and because there are off-road and jump sections as well as on-road. Fanatic also shares the same bodywork as the XEF, but the XMF is a supermotard model with improved on-road performance. The upright, lightweight bodywork makes it extremely street-friendly, and the motard model is popular all over the world. The introduction of this motorcycle in Japan has not been decided yet, but it is one of the motorcycles that we hope will come to Japan.

See LAMBRETTA Moto Index Page
See FANTIC Moto Index Page
See Accessories for LAMBRETTA V50 Special
See Accessories for LAMBRETTA V125 Special
See Accessories for FANTIC CABALLERO Scrambler500
See Accessories for FANTIC CABALLERO 500 Rally