Until the end of the 20th century, Royal Enfield has continuously produced classic bikes, which are said to be running coelacanths, but since the beginning of this century it has evolved steadily and steadily evolving and developing new engines and the big name of the former Continental GT Etc.), the momentum of recent years does not know where to stay.
And at the Milan show this time we announced the concept KX, which also made the eye-catching European journalists beaten up.
Flowering at a stroke at the British Technology Center!
On November 5, 17, Royal Enfield launched a new technology center in the central Midland district of England.
Originally the world's oldest motorcycle manufacturer, the world's oldest motorcycle maker, Royal Enfield Corp., had been producing prestigious cars such as Britt, Interceptor, and KX this time from the pre-war period to the end of the war, but after a long history it went bankrupt in 1970 Meet.
However, the satellite factory which survived in India became the main body, changed to Enfield India and now the company name. Not only did it survive, he has been devoted to the development of its brand. For such Royal Enfield, establishing a technical center with hands with an experienced British engineer was a plea, it could be said that it expressed a respect for brand and determination to further development.
Not only capital but also expectation for developing soulful development will increase.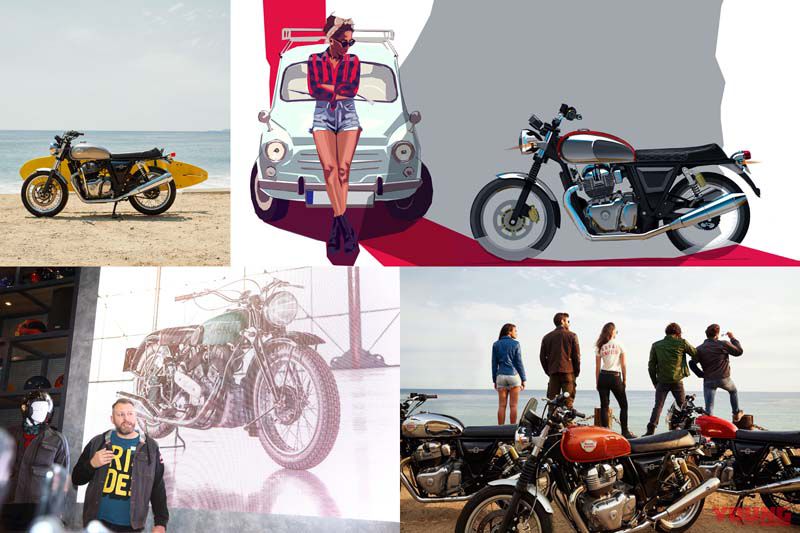 Manufactured KX original in 1938
It seems that it was a high-class motorcycle named KX which Royal Enfield had produced in the latter half of the 1930s that became the original neta of the concept KX.
The reporter knew nothing about it, but it says that the material was equipped with 1140 ccV twin side valve engine, it can be seen that it was a large displacement car comparable to Bluff Shoeperia and Harley Davidson at the time. In the range examined, there seems to be values of more than several million yen in European auctions.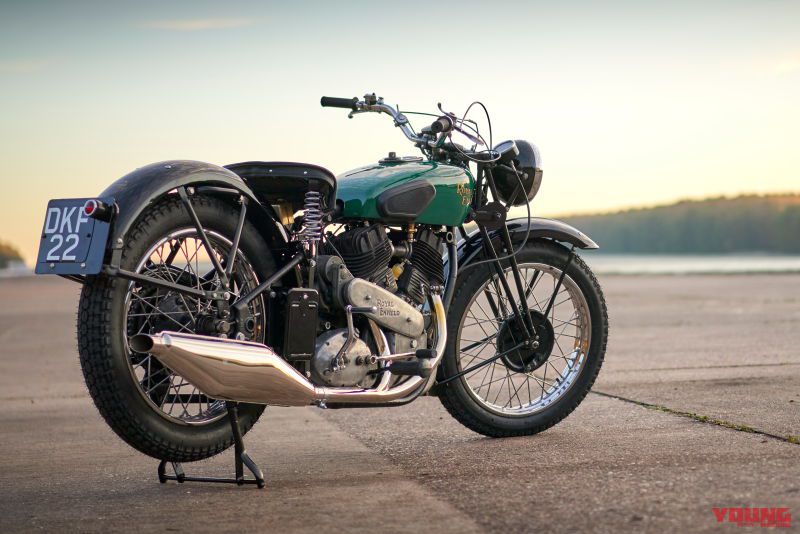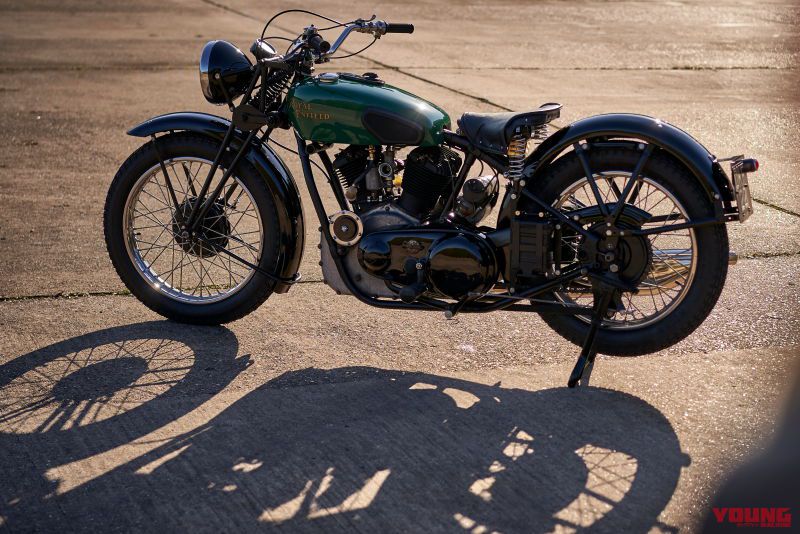 Equipped with British V Twin Engine
What characterizes this old KX is V - twin engine first. They do not know the angle of V twin, but as far as 60 degrees can be seen ... It is about 55 to 58 degrees. The carburetor shared by the front and rear cylinders is mounted at a lower position because it is a side valve, and the exhaust pipe also comes out from the side of the cylinder.The gearbox seems to be a separate type like a motorcycle of those days.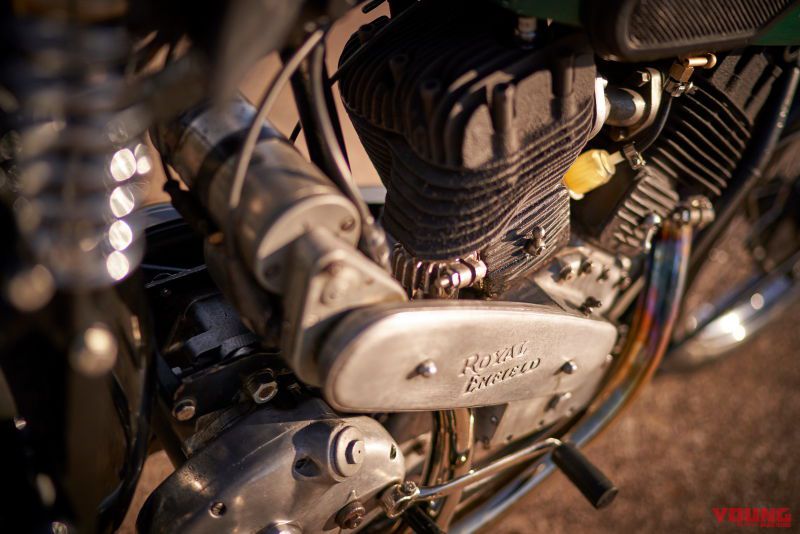 Characteristic Front Suspension
Next, there is a combination of a rigid frame called a girder fork (often called a garter fork). There is no suspension at the rear, and as it is, the ride comfort is bad, so the spring is provided under the seat. The front garder fork is supported by two leading arms type links, and it can be said that it is similar to a double wishbone.
And the flowing tank is painted on (British?) Green, and on that side the logo of Royal Enfield which is handed over to the present day is arranged.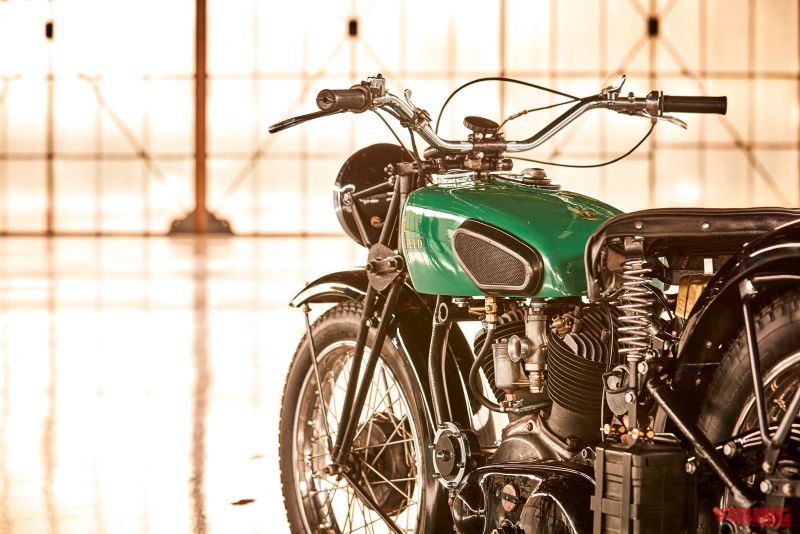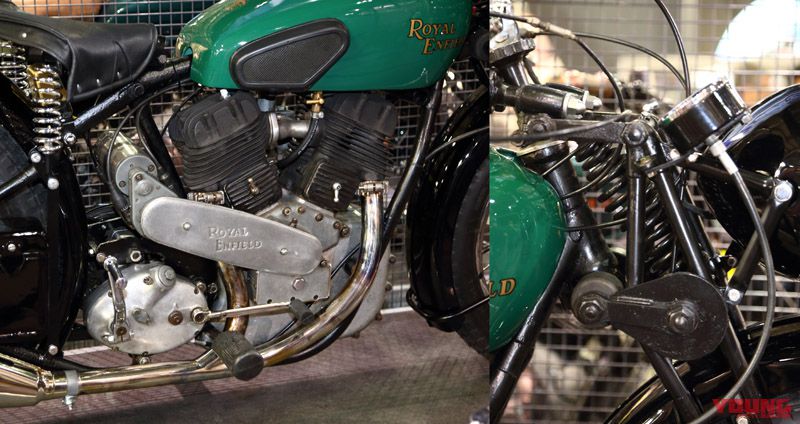 Concept KX also equipped with V Twin Engine
And it is a new model. It is said that it is a new model or a concept model, and because it is also a design study position as Royal Enfield, it is said that it is not intended for production. However, this is cool without complaining.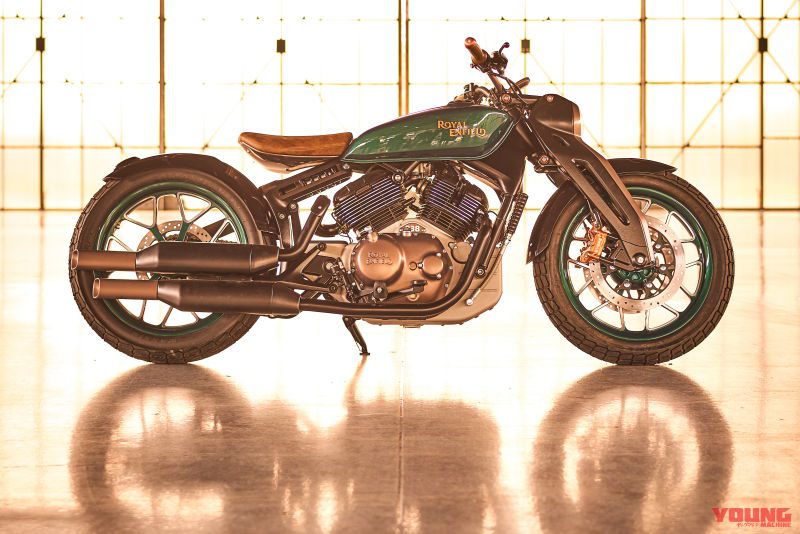 Even if it is not said as it is, it is not only reporters that I would like to consider commercialization by all means.
Anyway Concept KX combines Individuality such as Garder Folk with state-of-the-art motorcycle and tried to reproduce design called masterpiece.
The period of realization is only six months since the project began.
In the original and the new model, although the technology to be used has a gap of 80 years, it should be understood that it is in the same lineage.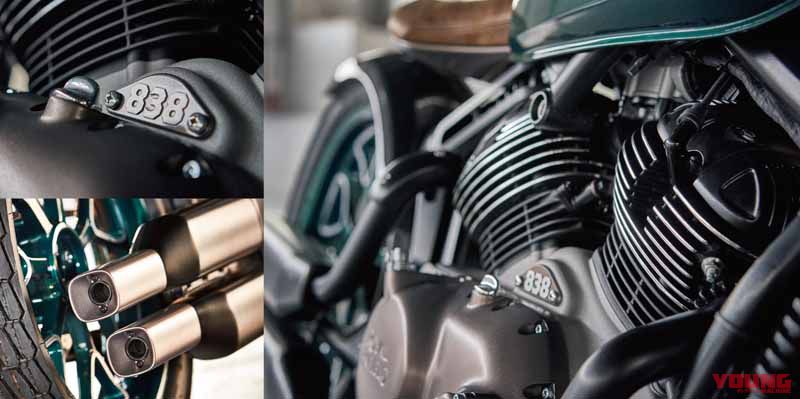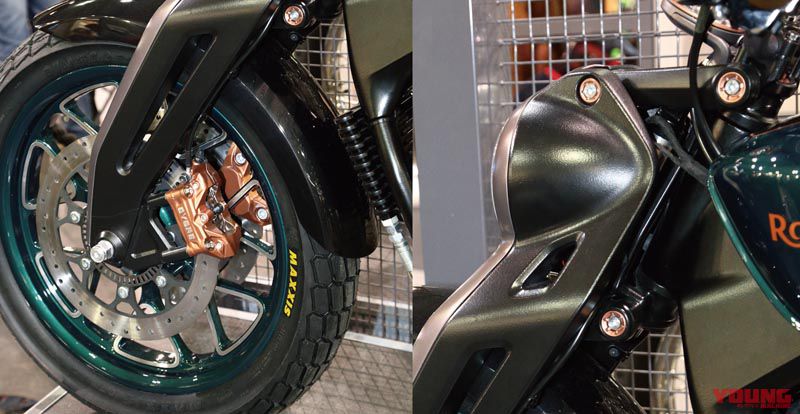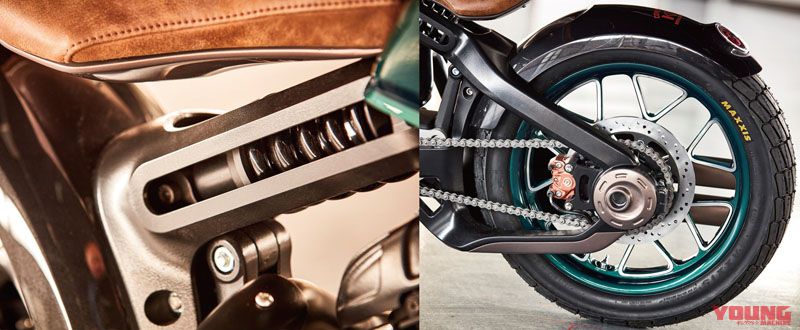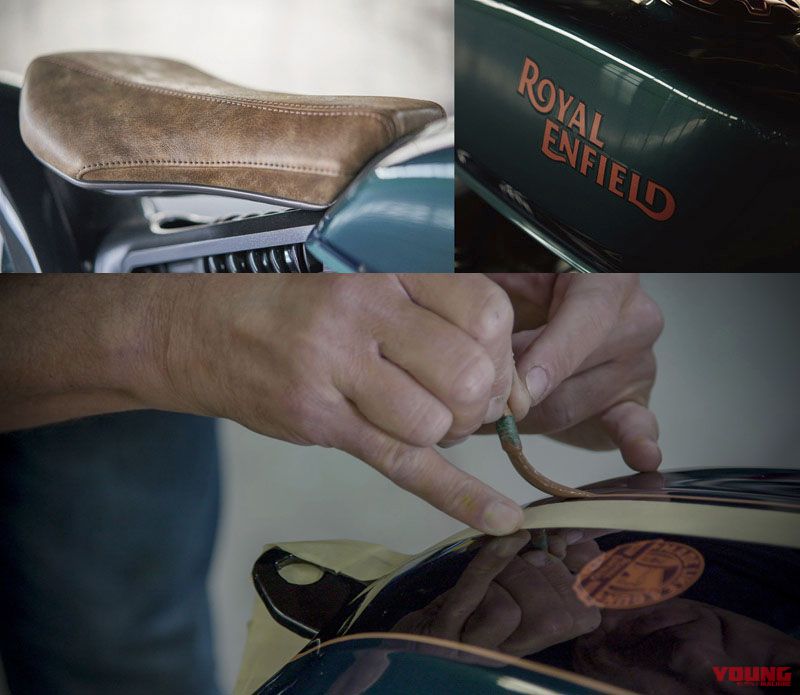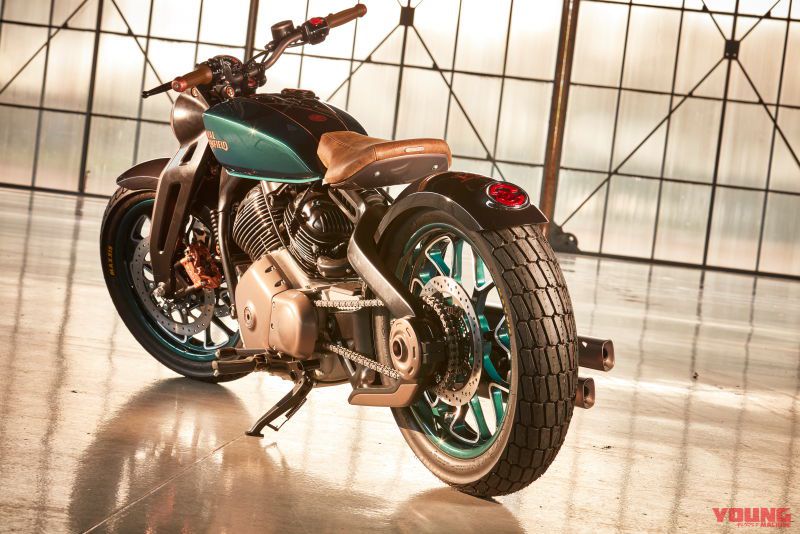 Royal Enfield Himalayan Test Drive Impression" is here
Original Source[ YOUNG MACHINE(*Japanese)]