[Yamaha T115] Details and Test Ride Reviews
SOX, which carries a number of models that have not yet been released in Japan, has begun carrying the Chinese Yamaha T115, which uses an underbone frame and automatic centrifugal clutch. When we talk about automatic centrifugal clutches with underbone frames, we are familiar with the Super Cub in Japan, but other manufacturers, including Yamaha, may not be as familiar with them. In Asian countries, however, the underbone frame has spread to many people, and each manufacturer produces its own underbone frame motorcycle for the Asian market.
I'm going to take a look at the latest model in Yamaha's underbone frame line, the T115.
Stylish Asian design
[Overall Length / Overall Frame / Overall Height
T115: 1,910mm/710 mm/1,095mm
C125:1,915mm/720mm/1,000 mm
[Curb weight]
T115: 98kg
C125: 110kg
Since the motorcycle is unfamiliar in Japan, I have compared it with the size information of the Super Cub C125 to help you get a sense of its size. As you can see, the size is almost the same as the C125, so even Japanese who are not used to seeing the motorcycle can fit easily to their bodies. The tank is located under the seat and knee grip is not possible. The weight of the vehicle is less than 100kg, and it is light enough to be pushed and pulled, so it is suitable for commuting to work and school and other uses where you don't want to worry about how to handle the vehicle.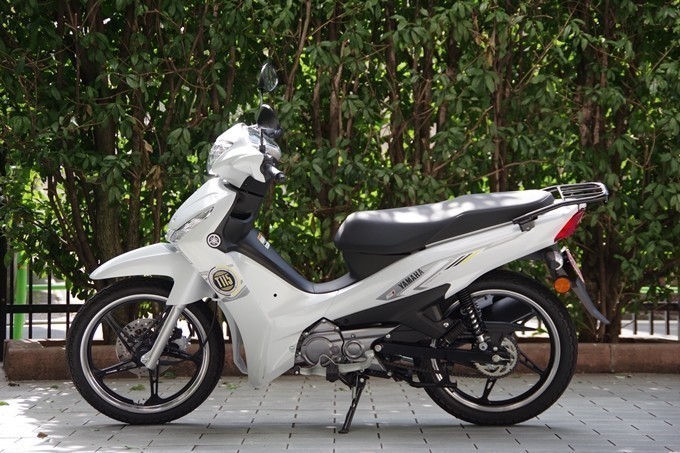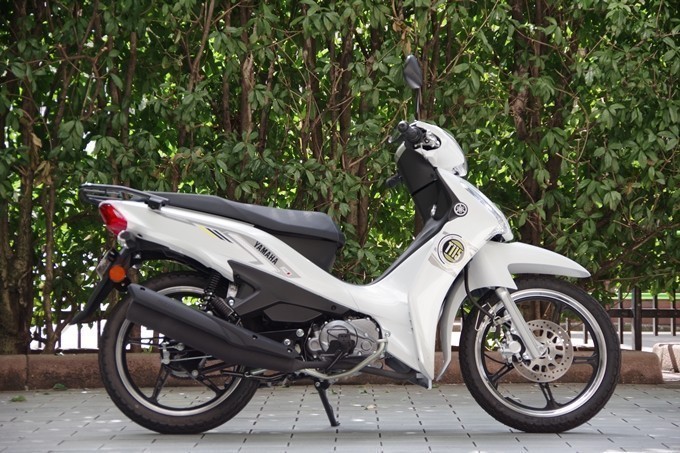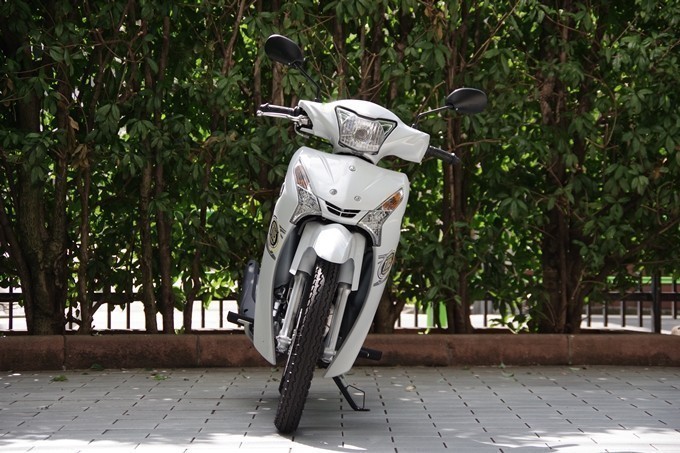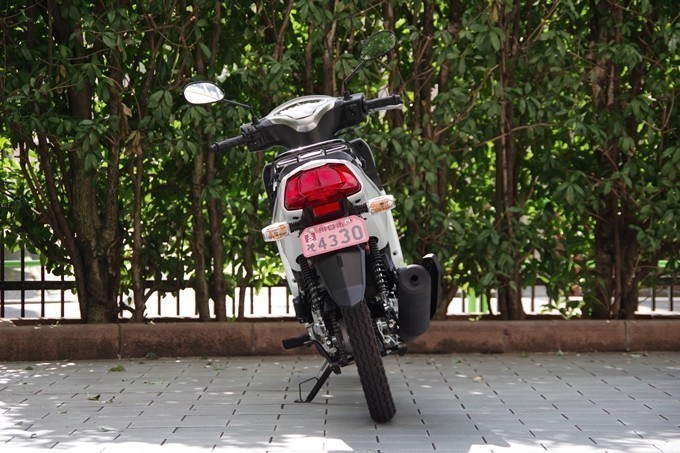 Foot grounding and position
[Seat Height]
780mm
[Foot grounding]
The seat height is decent, but the chassis is thin and both feet were sticky on both feet. I was a bit bothered by the fact that the footpegs were just there when I put my legs straight down.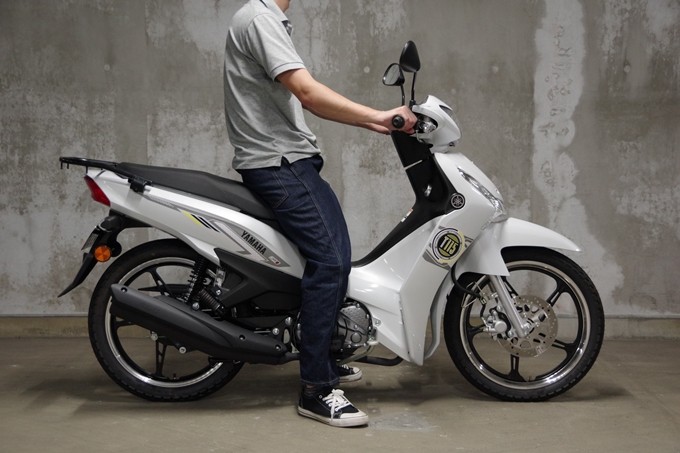 Test Ride Reviews
I had only ever ridden an automatic centrifugal clutch on a Honda model, so I wondered what a Yamaha model, and an Asian model, would be like. However, as soon as I started riding, my expectations were betrayed in a good way. It accelerates with the flow of vehicles around it on the main road, so if you go up a gear one after another, it accelerates just as you would expect, and there is no discomfort at all in terms of gearing or touch. Without fear of being misunderstood, if someone who is not normally familiar with the Super Cub model rides it, he or she may believe it is just a different shape of the Cub. That's how well the ride felt as good as the Super Cub.
Furthermore, if you don't care for the "Super Cub" style, the T115 has cast wheels, disc brakes, a pillion seat, and even a helmet house making the T115 the best in terms of ease of use on its own.
The only thing that bothered me was that the suspension felt a little fluffy. Perhaps the dampers are designed to be strong enough for use in Asian countries where 3 or 4 people are riding. Even so, I was not bothered by it and could not drive it in the normal range.
Lights & Meter
[Lights]
All the lights will be halogen, but the front design has a blinker built into the cowl like a scooter.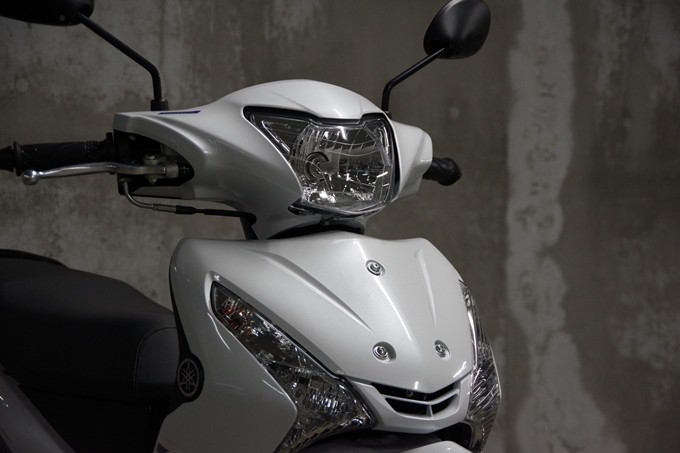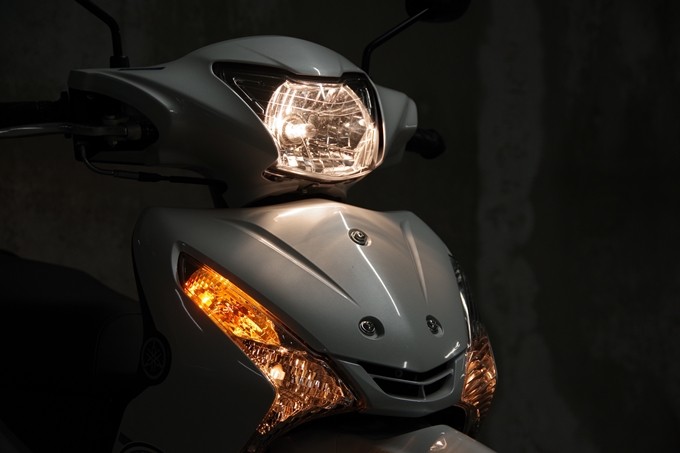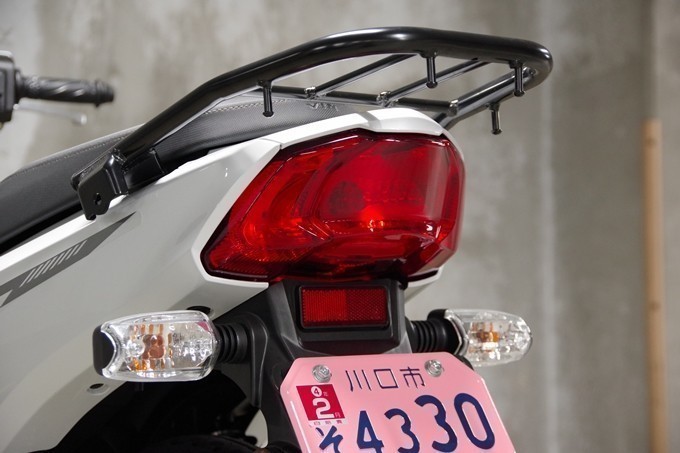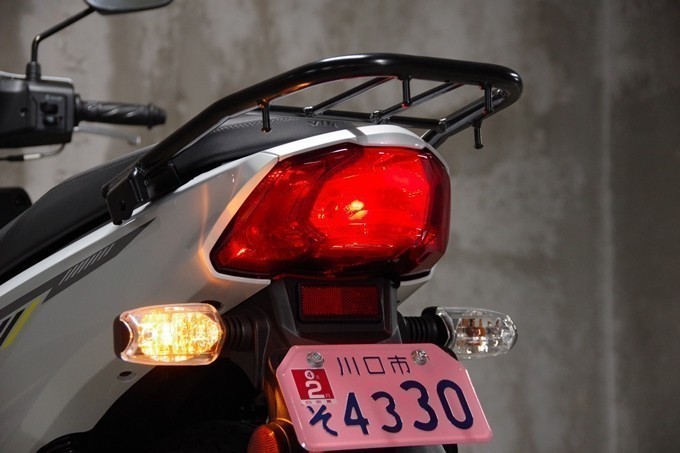 [Meter]
The gauges are all analog and have speed, ODO and fuel gauges, and indicator lights. As you can see from the speedometer, it doesn't go 160km/h of course...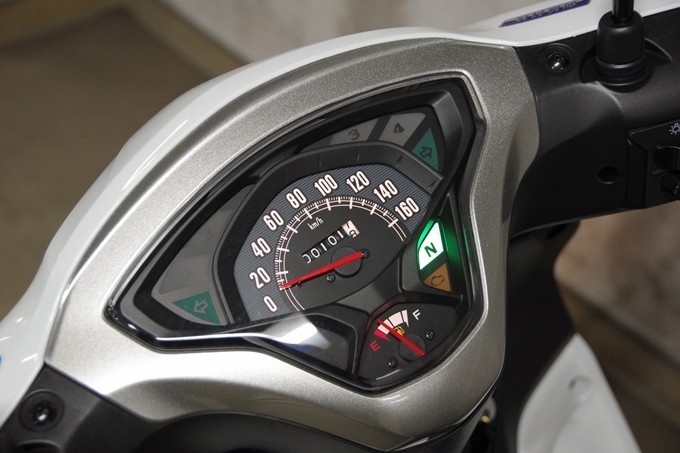 Riding performance
[Engine]
Maximum power: 6.4KW (8).7PS)/7,000 rpm
Maximum torque: 9.6Nm1.0kgf)/5,250 rpm
The 114cc air-cooled single-cylinder engine is the Super Cub 110's 8.8 over 0 PS. It has a maximum output of 7PS. The automatic centrifugal-clutch 4-speed transmission makes it easy to drive on main roads if you keep the gears firmly connected. Fuel delivery is via fuel injection, which contributes to good starting and fuel economy.
Like the Cub series, the shift pedal has a front and rear pedal, with the front pedal pressed forward for up and the rear pedal pressed back for down.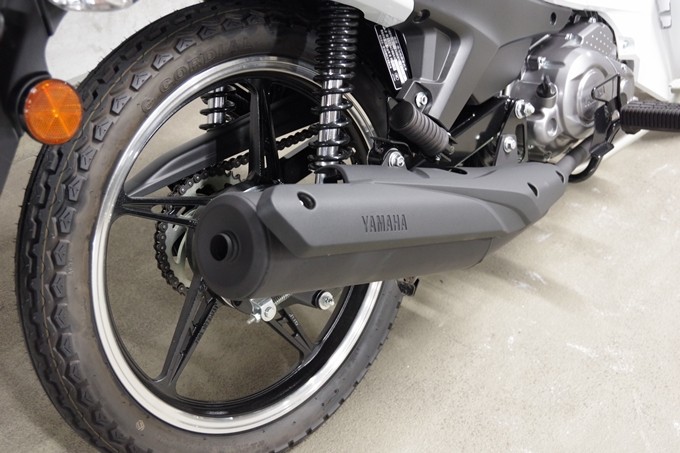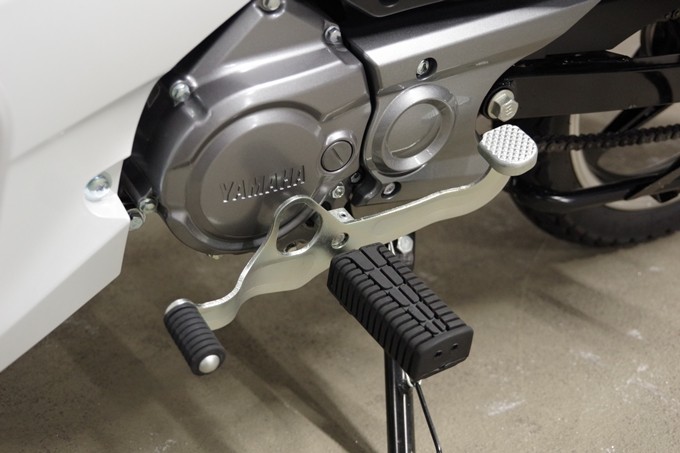 [Handlebar]
The handlebar is quite simple. Above the cell switch on the right side is the headlight on/off switch, a familiar feature on Asian motorcycles. There is no clutch lever as the motorcycle uses an automatic centrifugal clutch.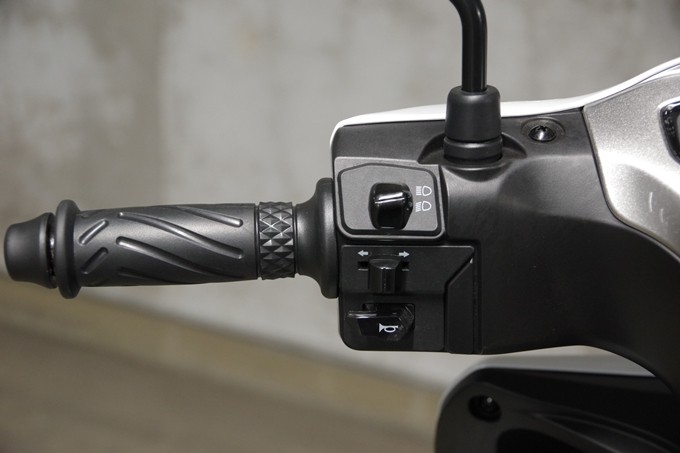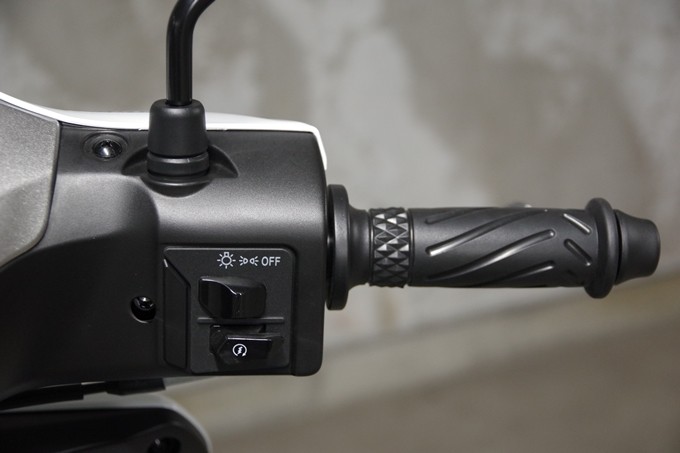 [Undercarriage]
Front size: 70/90-17
Rear size: 80/90-17
The wheels, like the C125, are 17-inch cast-type wheels. Not only do they provide good riding and straight-line stability, but they're also stiffer than spoked wheels, so they work well with disc brakes.
While acceptable for city driving, I found the suspension to be a bit fluffy and felt like it flopped around at speed and when picking up gaps in the road.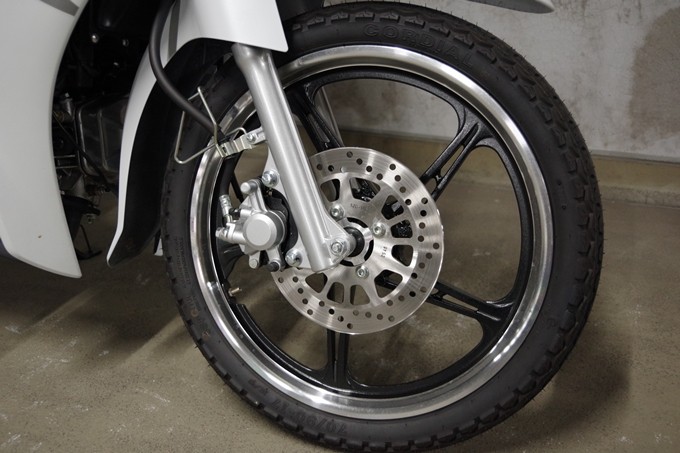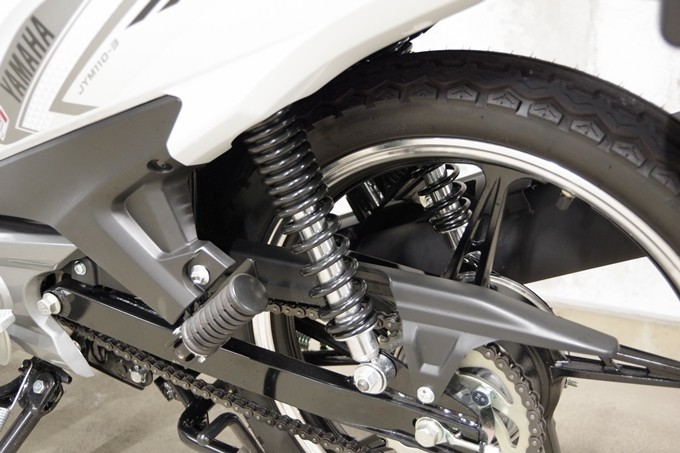 Utility
[Seat]
Tank capacity: 4.0L
The seat is long enough to allow pillion riding with plenty of space, perhaps to accommodate the 3-4 people who ride in one vehicle in Asia. The seat has a storage space and a fuel tank, and although I couldn't fit my helmet in it, I could store small items like rain gear and gloves.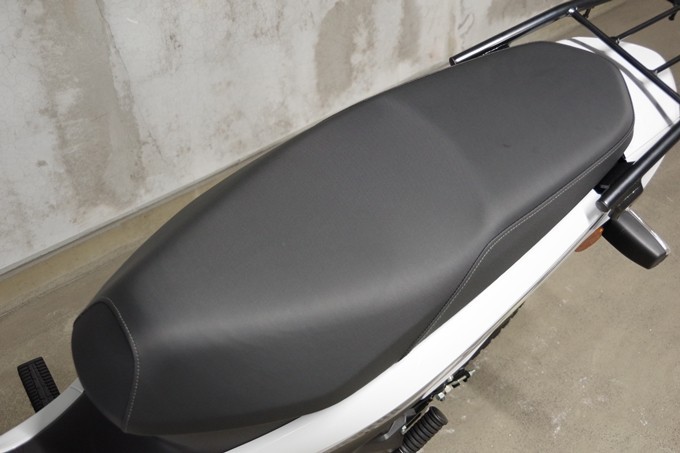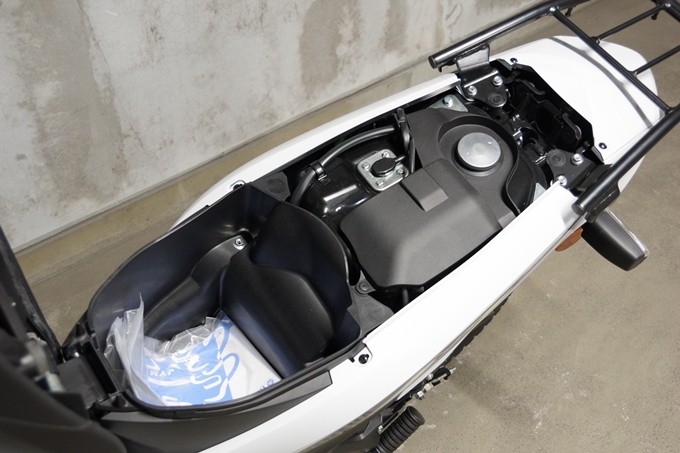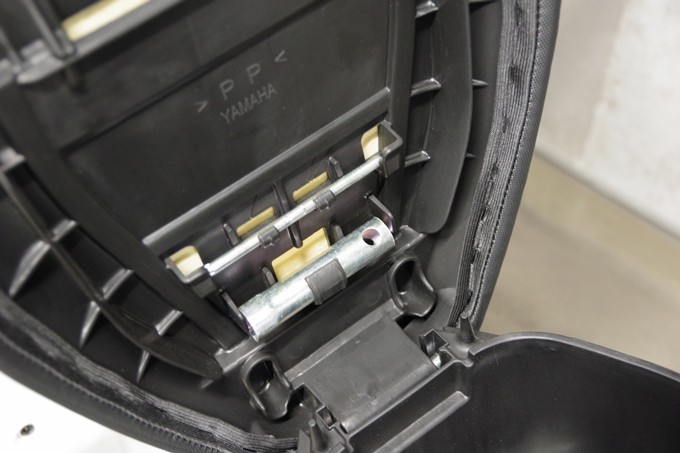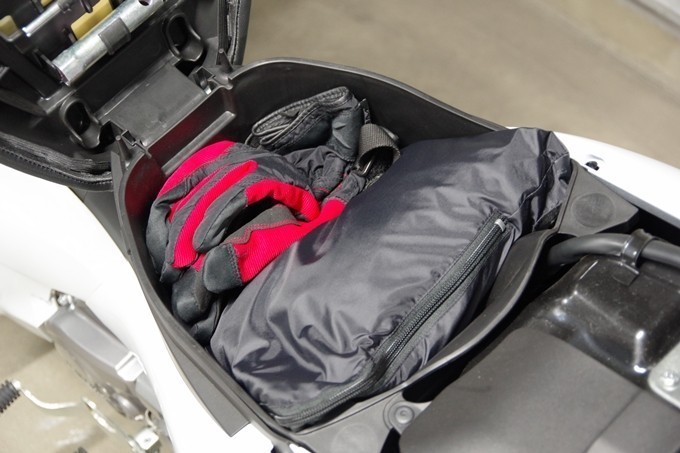 [Loading and storage space]
Apart from underneath the seat, there is a bottle holder that can fit a 500ml bottle and a rear carrier. A separate rear box can be added to further increase loading capacity.
Selling price
Manufacturer's Suggested Retail Price (including 10% sales tax)
159,000 yen
*As of October 2020, these are the selling prices at the Bike SOX
Summary
As an underbone, it's about 100,000 yen cheaper than the Super Cub 110, but the fact that a two-class moped model sells for about 160,000 yen in the first place is a deal-breaker in itself. For this price with minimal riding and injection, you may not be able to find a motorcycle that can beat it for value for money. The eye you want to look at is closer to a scooter, but with gear changes, it's also a good choice for those who enjoy the controls more than a scooter.