YAMAHA YZF-R6 Owner Review
Webike Community "Let's Talk About Your bike! From the campaign, here's an enthusiastic narrative from "Katsubon", who rides a YZF-R6!
He told us about his in-app review of the YZF-R6 including the good, the bad, and other things he knows because he's the owner.
brief self-introduction
Motorcycle history and how I usually enjoy my bike.
I've been riding motorcycles for 7 years, counting from mopeds, and 2 years in manual bikes, usually touring, in R6. I mainly enjoy the winding ride!
How long have you been riding this bike?
I switched last May, so it's been exactly one year.
Purchase motive and purpose
The shopkeeper at the bike shop had an YZF-R1M and I was looking into it because it was so cool and I wanted it, and then I found an YZF-R6 that looked more to my liking and it was love at first sight!
When I was working hard to get my large motorcycle license, I heard that the YZF-R6 in the color scheme I wanted was in stock, so I bought it without even checking the actual bike lol.
Clean and with ETC etc., a bargain, a vehicle of destiny!
Satisfactory/advantages
For the purpose
It's overwhelmingly athletic, and I'm having a blast winding down, even as a beginner!
Even when touring, the cowl makes high speed driving a breeze!
Last year, I drove from Ehime to Mie incessantly at high speed.
For running
It's a big SS, but it's not something you can't handle if you're trying to run it within your capabilities instead of trying to run it at a commensurate speed!
It's very motivating to drive because of its sensual sound at both low and high RPMs!
For appearance
The pointed design that looks like a racer ready to be ridden as it is, the cowling that looks similar to the YZF-R1 but is well differentiated, I can only comment on how beautiful and cool it is in every way!
I don't know if we all feel the same way, but I've been approached since I started riding the YZF-R6.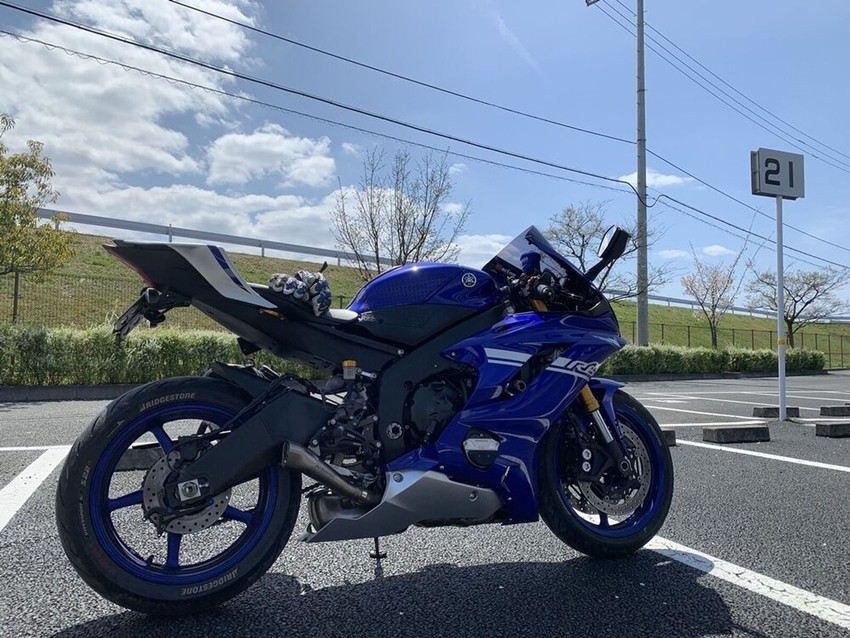 Disadvantages/weaknesses
For the purpose
It's still a place where there's no loading capacity at all.
I gave up on this one before I bought it, so it's more of a shortcoming than a complaint.
Then there's the tightness of the position.
It's easy when you're driving on a winding road or at high speed, but when you're in traffic, your upper body is going to be in a lot of trouble.
For running
It's almost impeccable because it runs, bends, and stops so well, but if I had to name it, I'd say it's heat exhaustion in the summer.
There are big SS's out there, but my legs are going to burn!
For appearance
The look!?
If I had to choose, I'd say it's too cool!
It's embarrassing because the rider will lose.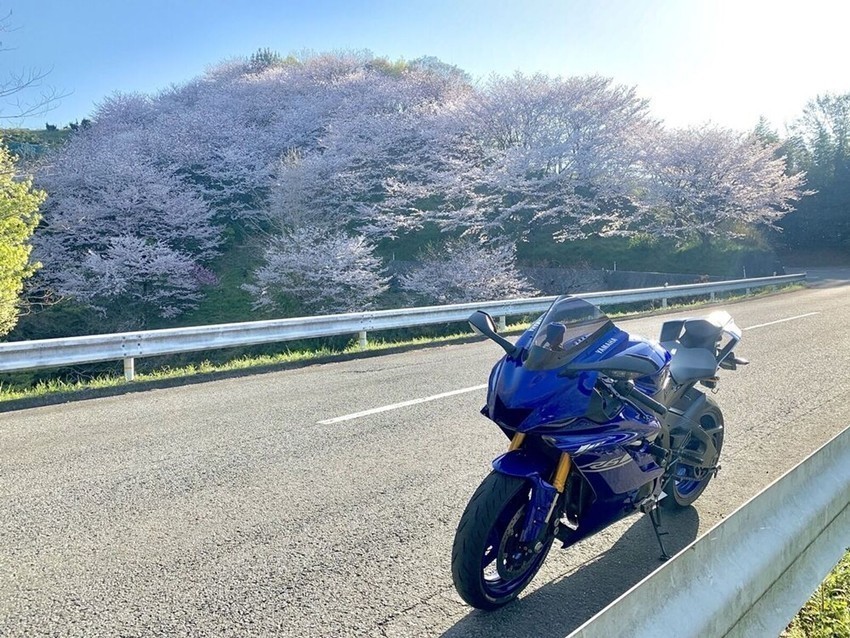 Summary (Recommended for people like this, etc.)
Looks good! Run good! Sound good!
It's a feeling of ownership that rivals that of the flagship YZF-R1!
There are all sorts of opinions on it, such as that you'll regret buying it for looks when you look into it, but if you're really in love with it, the YZF-R6 has a charm that you'll never regret!
I can't recommend it for a city car only machine though.
Circuit driving, winding, touring, buying a look, anything is recommended! It is!
Come on, let's widen the circle of the YZF-R6!