KAWASAKI Ninja 250 Owner Review
Webike Community "Let's Talk About Your bike! From the campaign, here's an enthusiastic narrative from "Eclair", who rides a Ninja 250!
He told us about his in-app review of the Ninja 250, including the good, the bad, and other things he knows because he's the owner.
brief self-introduction
Motorcycle history and how I usually enjoy my bike.
I've been riding motorcycles for eight years.
I currently ride short circuits and tour to roadside stations in the prefecture.
I'm not much of a long-distance tourer, but I love DIY maintenance and customization.
I have tried many things since I started riding this Ninja 250.
How long have you been riding this bike?
I bought it in the fall of 2017 and have owned it for 2.5 years.
I have put about 11,000 miles on it since I bought it.
Purchase motive and purpose
Before the Ninja 250, I was riding a 2014 CBR1000RR, and I realized that I needed to train in order to be able to run a liter SS on a short circuit in a fluttery manner.
At the time, my girlfriend at the time was riding a Ninja 250, and during a circuit running session we were attending together, she told me that I could go ride the Ninja 250 for one slot, so I borrowed the Ninja 250 and drove it around the circuit.
So I didn't know that a knee-hang full cowl could run so fluttery! I was so impressed that I went to the bike shop the next day and traded in my CBR1000RR for a CBR1000RR, which I'm currently riding I've signed up for a Ninja 250, and I've been torn between the VTR250 and the YZF-R25. I had never owned a Kawasaki before, so I chose the Ninja 250.
Satisfactory/advantages
For the purpose
It's a lot lighter than the liter SS, so it's easy to ride. I've been riding my bike quite a bit more often.
When I used to ride larger bikes, there were times when I would think about quitting because of the fatigue I would experience afterwards, but I can enjoy the Ninja 250 without worrying about it.
As a DIY enthusiast, the ease of maintenance and customization is one of the things I like about this bike.
For running
The light chassis and smooth engine that runs smoothly up to high RPMs make this a great choice for short circuits and touring. It has a different uplifting feeling from a 4-shot engine.
For appearance
I love the styling, which is as good as a supersport vehicle can look.
The customization has changed a lot of the details, but the sharp silhouette when viewed from the side is one of my favorite things about this bike that has remained the same since I started riding it.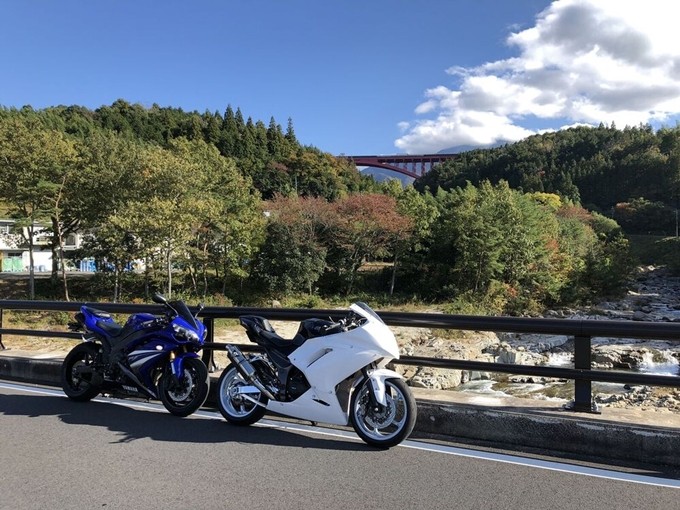 Disadvantages/weaknesses
For the purpose
Highway driving is harder than the liter SS.
Since you will be using a lot of high RPMs, the degree of fatigue after touring is different than the liter SS which can ride the flow even at low RPMs.
But the cowl makes it much easier than the WR250X I was riding before.
For running
Sometimes I wish I had a little more power.
For appearance
I think it's normal for a 250cc full cowl sport bike, but I can't help but ride it in front of me. The CBR1000RR looks cheap compared to the CBR1000RR, and many aspects of the car look cheap. I've been thinking about customizing and improving it until I'm happy with it, even before it was delivered.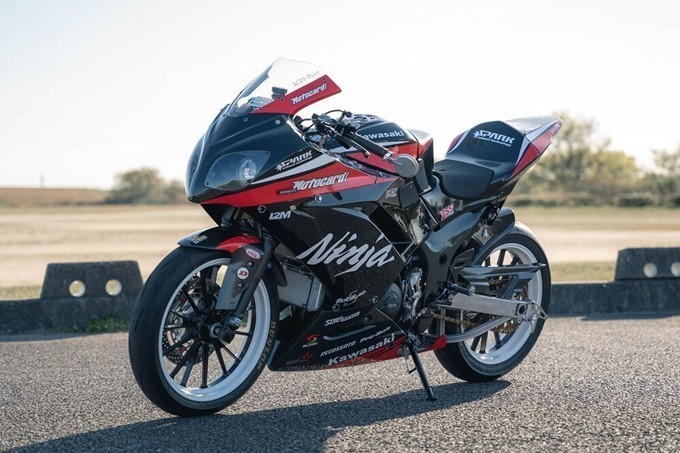 Summary (Recommended for people like this, etc.)
I would recommend this bike to a wide range of riders, from beginners to experienced riders who are getting tired of big bikes.
The price of the body is affordable and the running cost is relatively low, so it's a bike that you can easily enjoy financially.
It's also a good choice for those who are particular about customization.
I've owned a GSR400, YZF-R6, WR250X, CBR1000RR, Ninja 250, Z125 Pro, and GSX-R1000 over the past 8 years, but by far my favorite is the Ninja 250.
Not only is it fun to ride, but it's also fun to do DIY maintenance and customization, so I think it's a bike that allows me to "enjoy" the bike in many ways.
Since I bought this bike, I've been adding more and more tools to my arsenal.