YAMAHA Serrow 250 Owner Review
Webike Community "Let's Talk About Your bike! From the campaign, here's an enthusiastic narrative from "Atsushi", who rides a Serrow 250!
He told us about his in-app review of the Serrow 250, including the good, the bad, and other things he knows because he's the owner.
brief self-introduction
Motorcycle history and how I usually enjoy my bike.
There was a period of time when I didn't ride it, maybe 30 years?
Large bikes with plenty of power are fun, but I prefer unpowered bikes, so I own two types of mopeds and Many times.
I've never owned a midsize bike before and this Serrow is the first midsize bike I've ever owned in my life.
Most of the movement from day trip & overnight & camp touring to business and shopping is enjoyed every day by motorcycle. I will do it. Of course, I do all the maintenance & custom work myself.
I ride my bike so much that it's a hassle to go out in my car except in bad weather.
How long have you been riding this bike?
I ordered the car right after this Serrow Final Edition, so it was delivered relatively quickly.
However, the coronavirus spread soon after delivery, and I refrained from doing anything other than necessary errands, so the car was delivered 5 It's only been about a month, but I've only put about 200k miles on this Cerro.
Purchase motive and purpose
I'm getting physically tougher and tougher on the hard front leaning sport bikes, and I'm tired of the fast bikes, so the position is I chose it because I wanted a bike that would allow me to tour different places in an easy, slow and relaxed manner.
The timing? The Cerro is as famous as the Super Cub, and is also known as the last "Agari Bike(Final Bike in life)" chosen by motorcyclists. When they announced that they were discontinuing production, I thought it was fate and bought the Serrow Final Edition.
Satisfactory/advantages
For the purpose
Since I own more than one bike, I use it for its intended purpose, so naturally I have no problem with it.
But I'm a greedy bike that can do everything except business, so when I retire from work, I'll end up with just this one bike. I'd like to.
And even if I were to buy more big bikes temporarily, I think I would continue to ride the Serrow until the end.
The economics of owning more than one bike is part of what makes me happy.
For running
The performance is not high in absolute terms, but people with common sense won't feel the shortage on Japanese roads.
The specs are low, but it runs surprisingly well. And only a few people will be able to handle such a low power bike.
In a sense, it can be said to be a bike which chooses a person.
For appearance
I don't think genuine off-car enthusiasts will like it, but I personally prefer it. I'm not a big fan of the off-bike outfit, but I've always liked the Serrow.
I like the fact that it's a trail bike instead of a gory off car. I think it's a cute design that I never get tired of, rather than a cool one.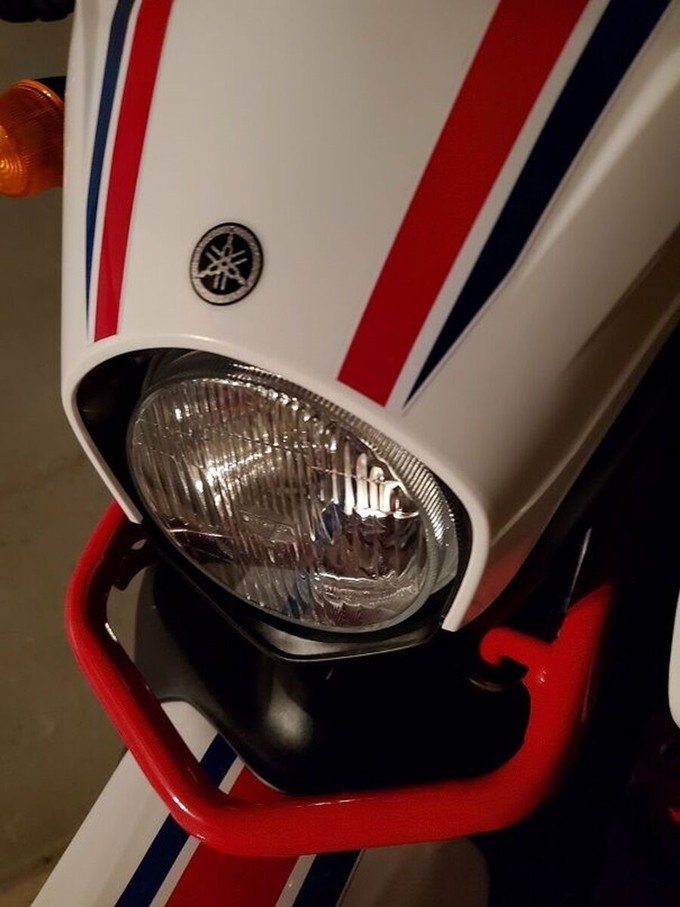 Disadvantages/weaknesses
For the purpose
I'm not complaining because it's a do-it-all bike, but it's built so compactly that when you take the cowl off, you're inside. I wonder if it's hard to maintain the electrical system because it's so packed.
For running
The engine seems to be a little hard on the highway, but if you drive it normally, there is no problem. If I wanted to, I would want a 6 speed.
For appearance
I like it in its bare state but it has no load capacity.
Because I didn't want to carry a backpack, I put an adventure carrier and top case on it. The way it looked.
The color of the final edition, which was inspired by the first generation, isn't too bad, but the red or limited edition color from the cab days. I would have liked to have had an orange one.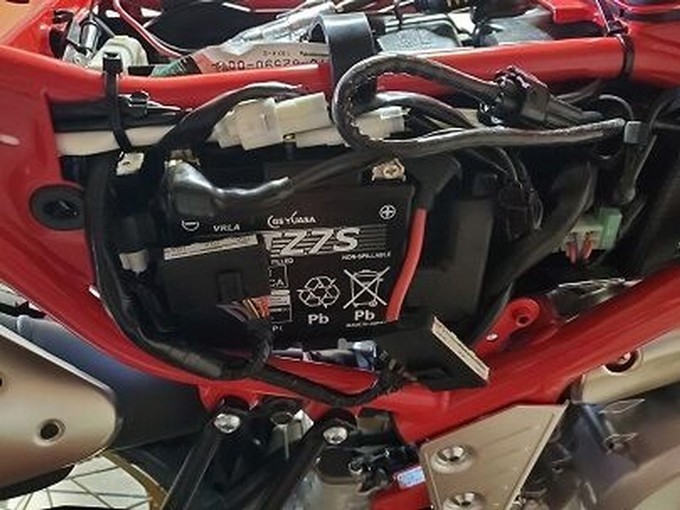 Summary (Recommended for people like this, etc.)
I haven't been able to go on a real touring trip because of the coronavirus epidemic, but I'm happy with the bike as expected.
It is a famous car with history, so it has been talked about a lot. It is a surprisingly cheerful and pleasant run that cannot be told by the specs. The light weight of the body, the footing and the toughness that can go anywhere without hesitation. The load capacity beyond the motorcycle that expands with the ingenuity.
It is a greedy bike that can do everything because there is no disadvantage instead of the good point.
It is really a pity that such a good bike is discontinued.
It's not the kind of bike that satisfies the desire to own, like loving your car while drinking coffee at a touring destination. But I got tired of the useless power bikes that I didn't need on public roads, so I decided to use them as a means of transportation to enjoy the journey and If you're one of those people who can separate the two, you should ride it at least once.
The final edition of the Serrow Final Edition has evolved over the years and is a perfect fit for the bike. I want people who have been in a relationship with this bike to choose it. I think it is such a bike.