Serow has been a longtime seller as a multi purpose vehicle that corresponds to various road surfaces in the city and on uneven track roads. Its conventional steel frame is mounted with a water-cooling OHC Single cylinder engine equipped with aluminum plated cylinder, forged piston and fuel injection. Underparts consist of upright fork with fork boots, bottom link monocross suspension and 21 x 18 inch wheels with aluminum rims. The 25th anniversary model is decorated with realtree patterns that are printed to the body with water pressure printing. The patterns offer the vehicle aspects that match adventurous characteristics of the mountain trail motorcycle. The side cover is decorated with special logo and the seat is designed with white stitches to offer the model special aspects.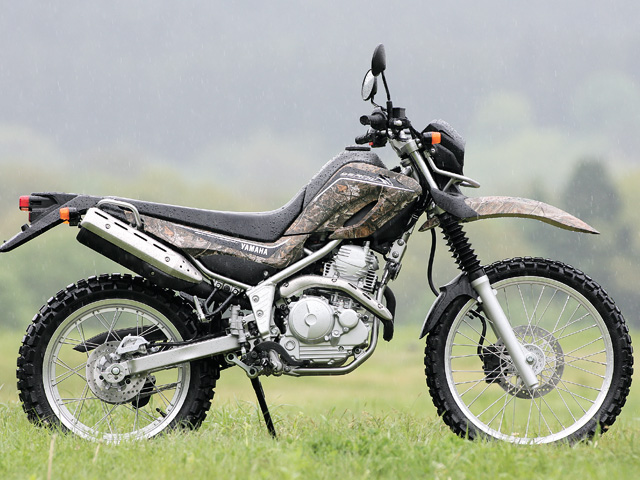 Strong engine, light compact body and mass centralization offers this model superb handling which is a big reason why it has been popular among riders of various age.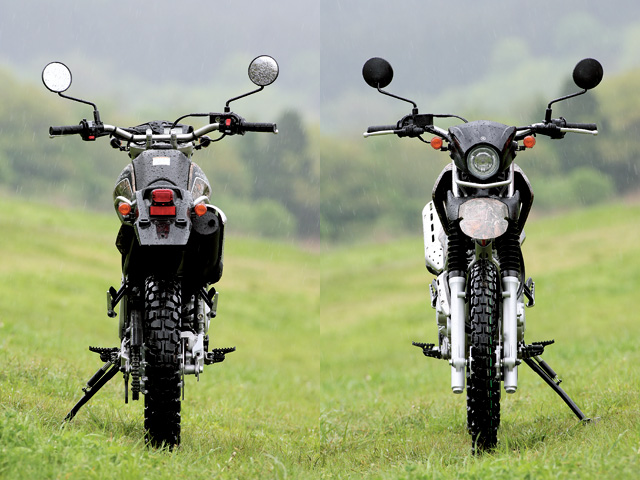 The realtree colors remind us that Serow was originally developed for mountain trails.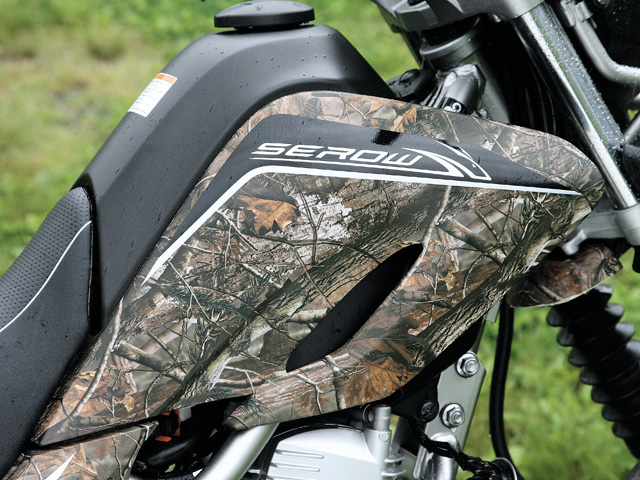 It is designed with "Real Tree Ap HD" graphic which features leaves and branches with 3D graphic.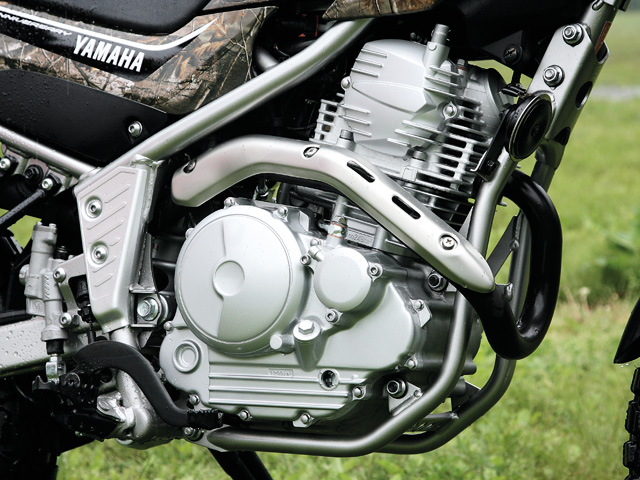 Also, gear change, mechanical noise and oil consumption have been improved.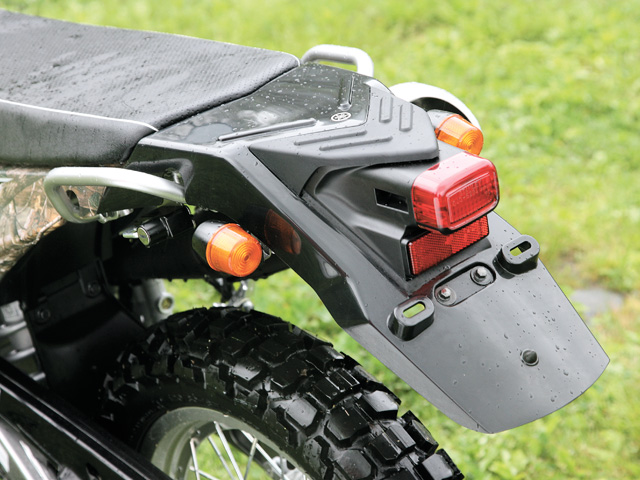 The height between the seat and tail cowl has been reduced to the minimum to stable luggage loading.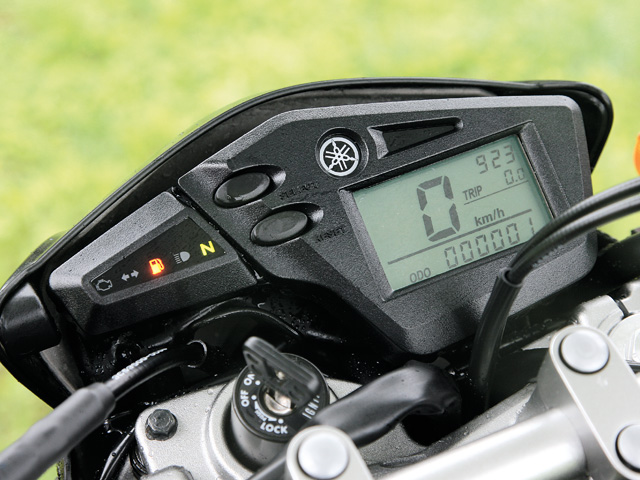 It is also equipped with digital speedometer with fine visibility, clock and Twin Trip Odometer function.
Original Source [Autoby](*Japanese)
See YAMAHA Moto Index Page
See Accessories for YAMAHA SEROW250