To commemorate the 46th machine of the year (MOTY) held at the end of the last year 2018, "Young Machine" magazine and Yoshimura's collaborator, Special Monkey 125 was born. On March 22 to 24, Tokyo Motorcycle Show 2019 was decided to be exhibited at Yoshimura booth. In addition, among MOTY voting participants, one lucky person who can get this MONKEY is decided at the venue! In this featured series, we will deliver a documentary on the production of 1 Special MONKEY to the world. The 6th edition is to collect and reassemble parts that had been painted and processed so far.
Let's assemble the painted parts!
The Monkey 125 Custom Project has now finished the tank and covers painting, anodizing of the front fork and CERAKOTE painting of other metal parts. The only thing left is to wait for the installation of the newly developed Yoshimura muffler. So, in this #6 edition, the detached parts will be reassembled to the machine again.
Holding the Swing Arm and Steering Stem, which was finished the CERAKOTE in the edition #5, and the Tank and Side Cover, which was finished the painting in the edition #2 & 3, and the Outer Front Fork, which was re-anodized in the edition #4, I brought those back to the "Garage Attractive" that appeared in the edition #1 finally In order to reassemble the Monkey.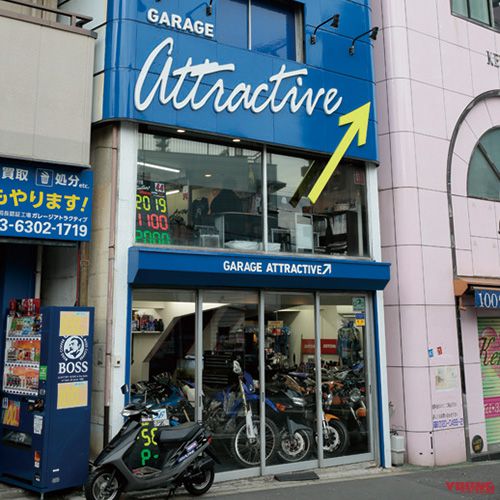 [Coverage Cooperated Shop] GARAGE ATTRACTIVE (2-5 Haramachi, Shinjuku-ku, Tokyo TEL:03-6302-1719): To install the painted parts, I asked the same shop which asked for the disassembly work in the edition #1.
Thanks to the previous disassembly work, the assembly work went well, as we knew the structure of the Monkey. Especialy, the front fork, which was a simple design but a little more complicated than a typical motorcycle for disassembly, has been reassembled smoothly as long as you know how to add oil.
When reassembling, handlebars and mirrors were replaced with black GROM (MSX125) genuine parts instead of genuine plated Monkey parts. In particular, the handlebars were designed to be taller than the original Monkey and to had a tight style.
The Yoshimura Monkey that was reassembled was as shown in the picture below.
 
A new signboard was upper part of the back door!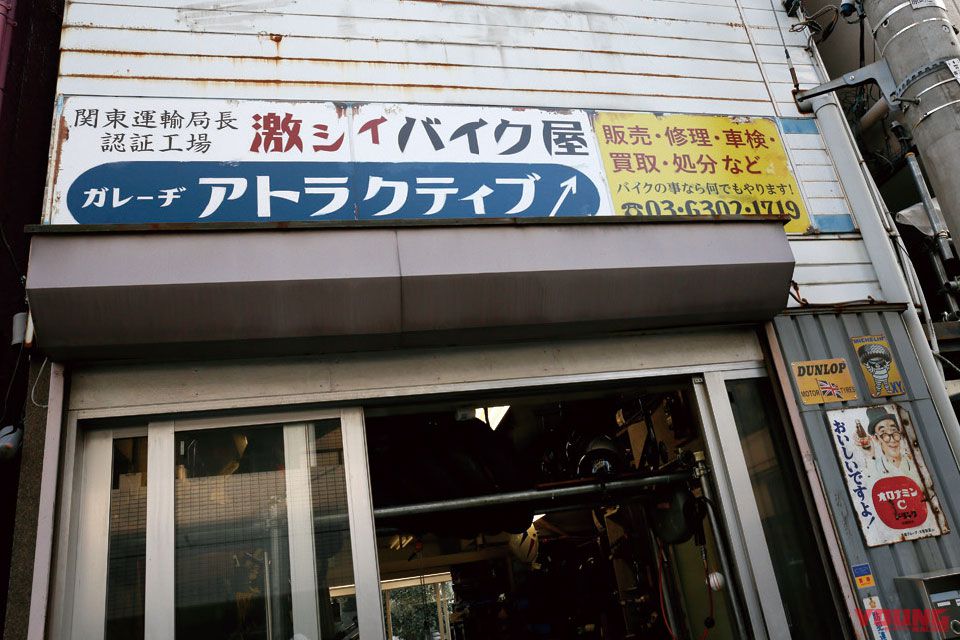 Painted parts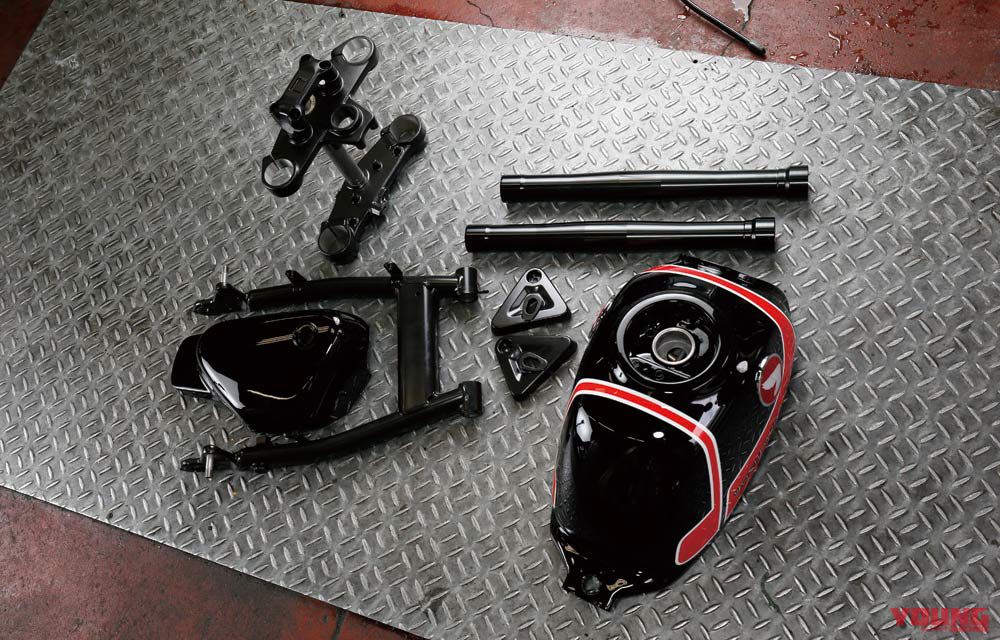 Lift the frame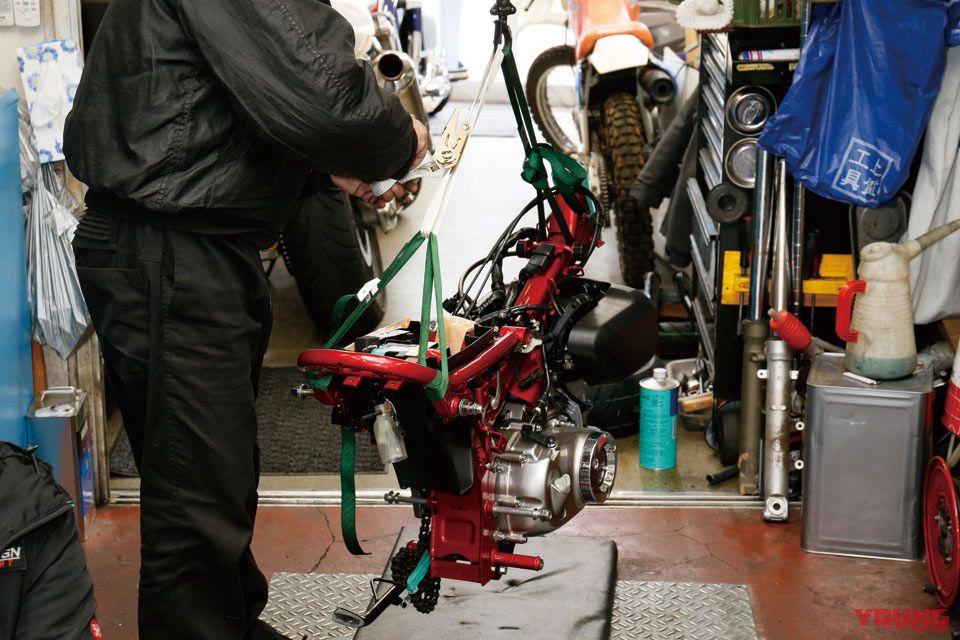 From Swingarm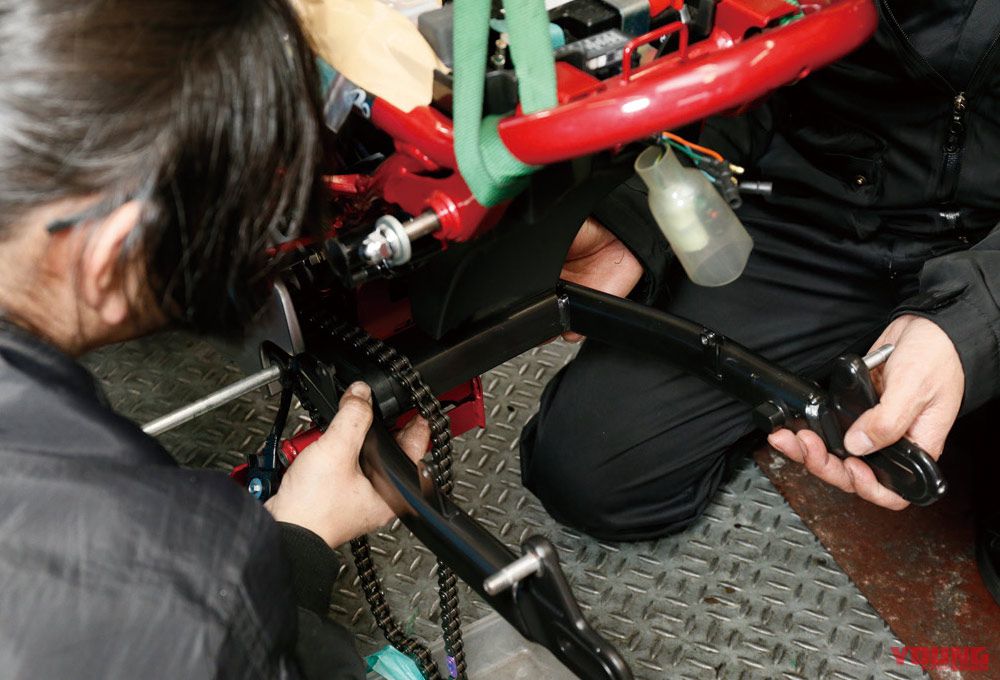 This way is easiest way to assemble the front fork.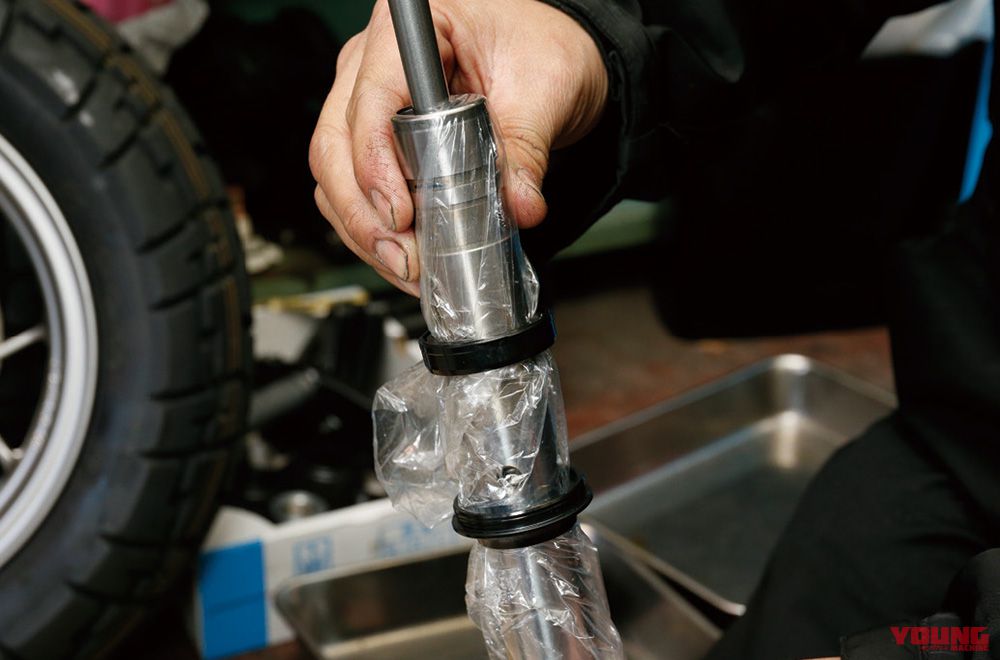 Pouring the fork oil.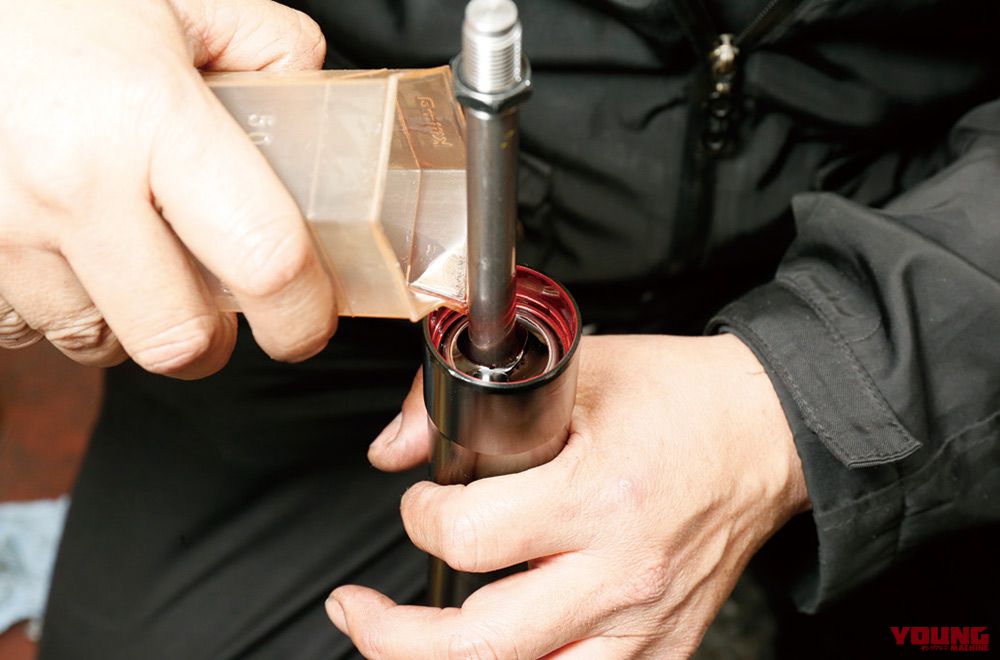 Air Removal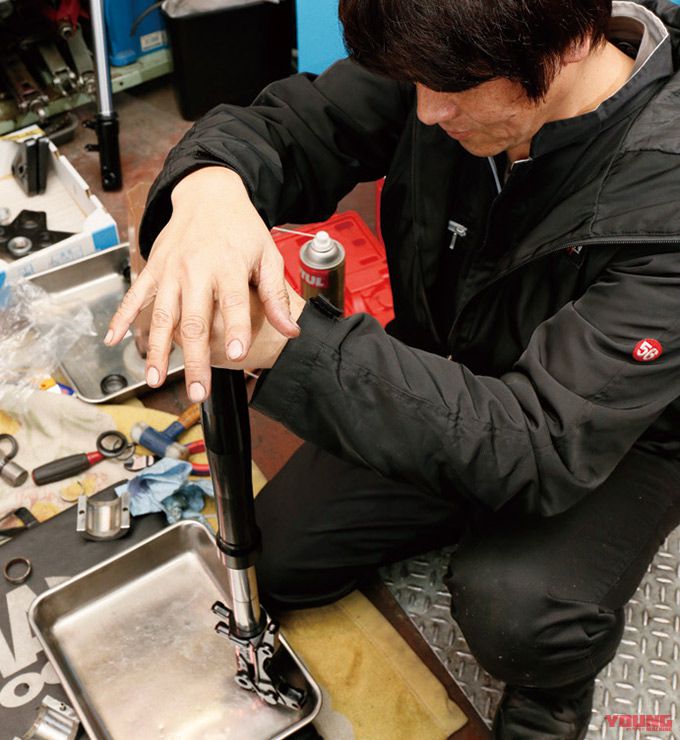 Peacefully, Completed/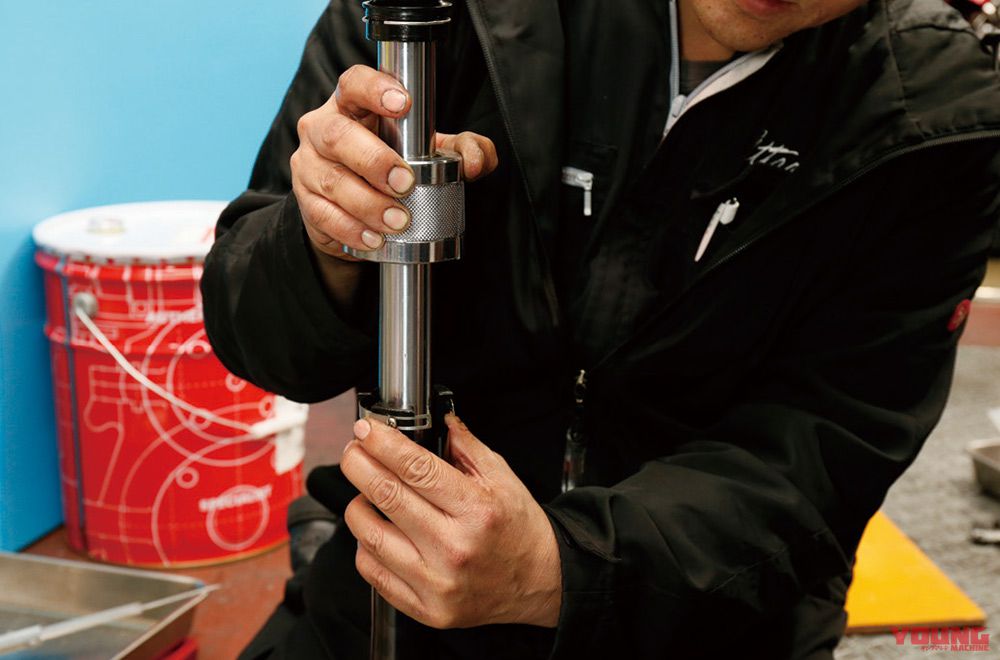 Install the tank carefully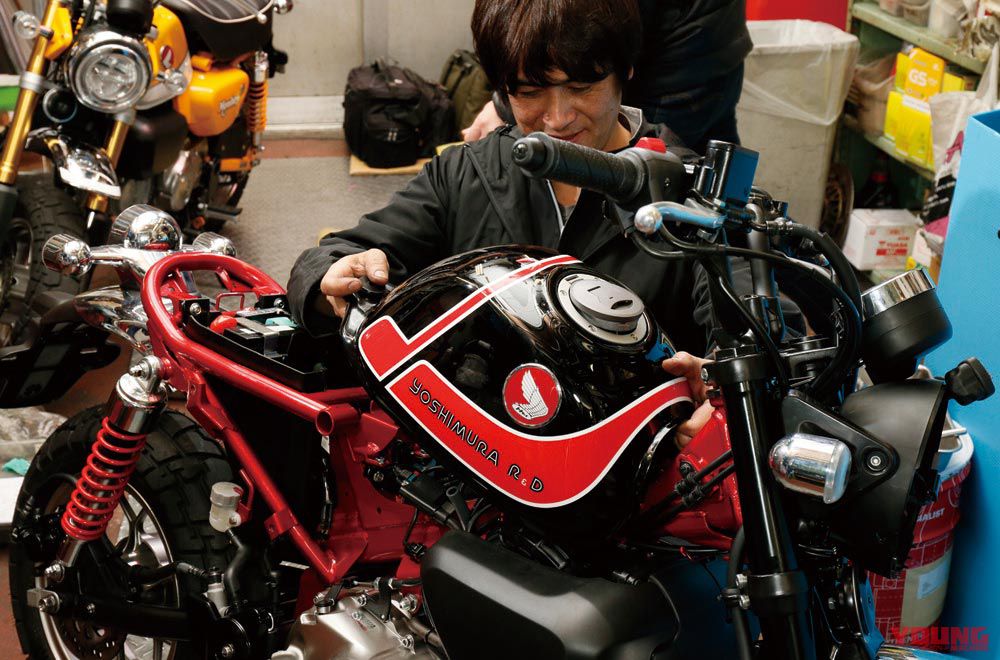 Handlebar & mirror is genuine parts for GROM (MSX125).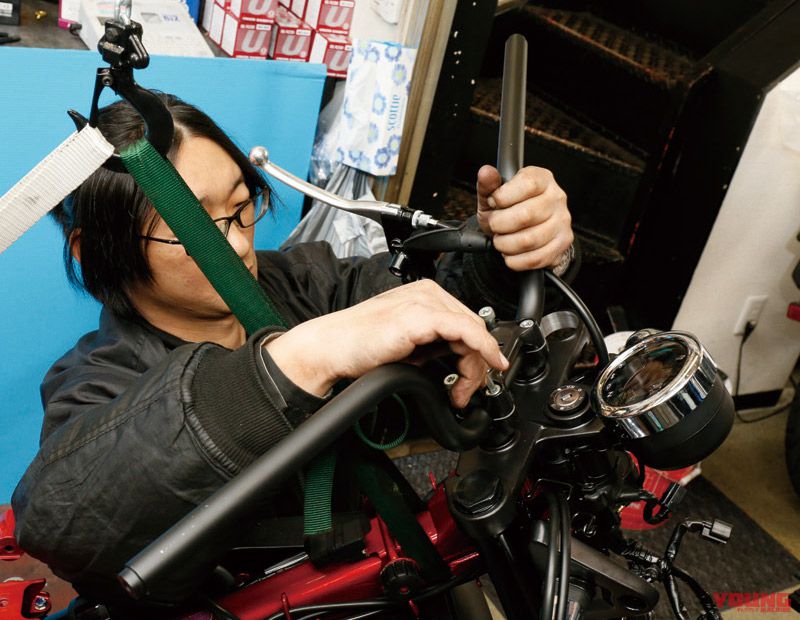 And work was done!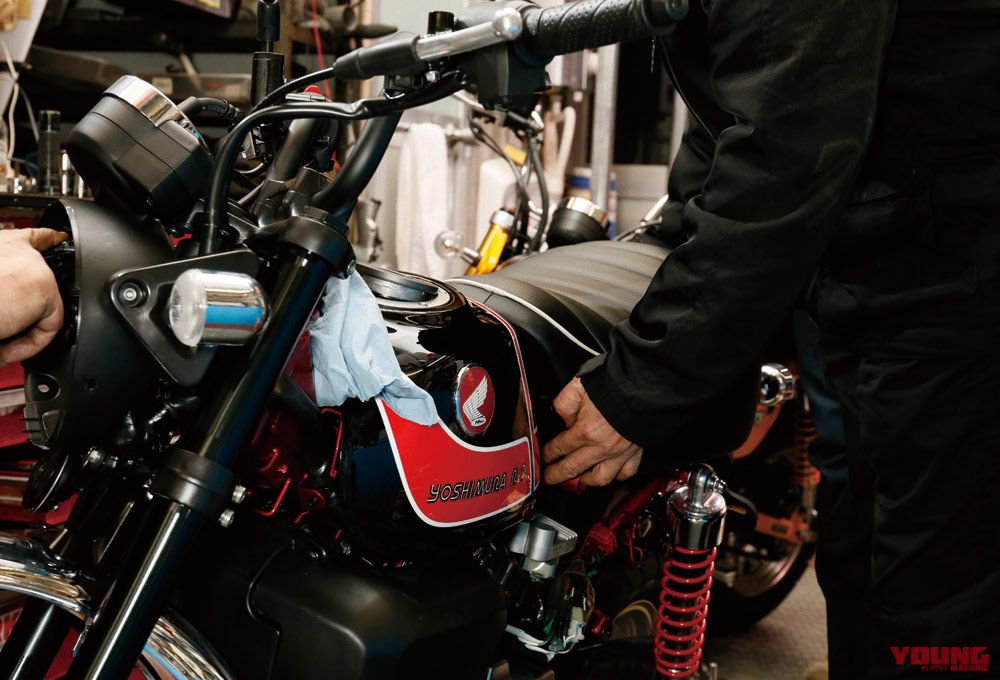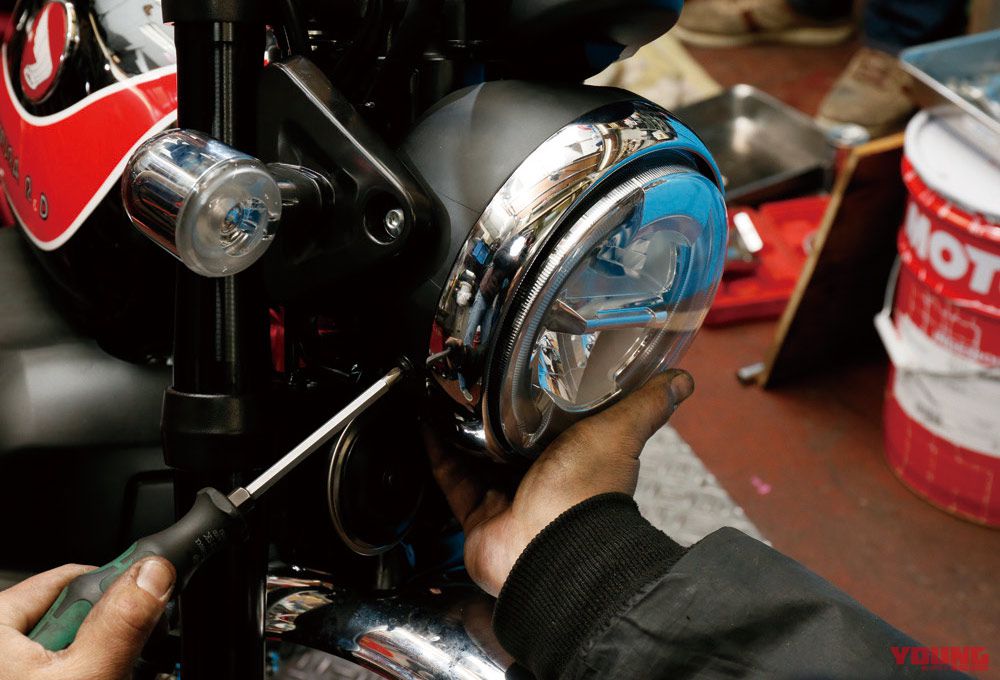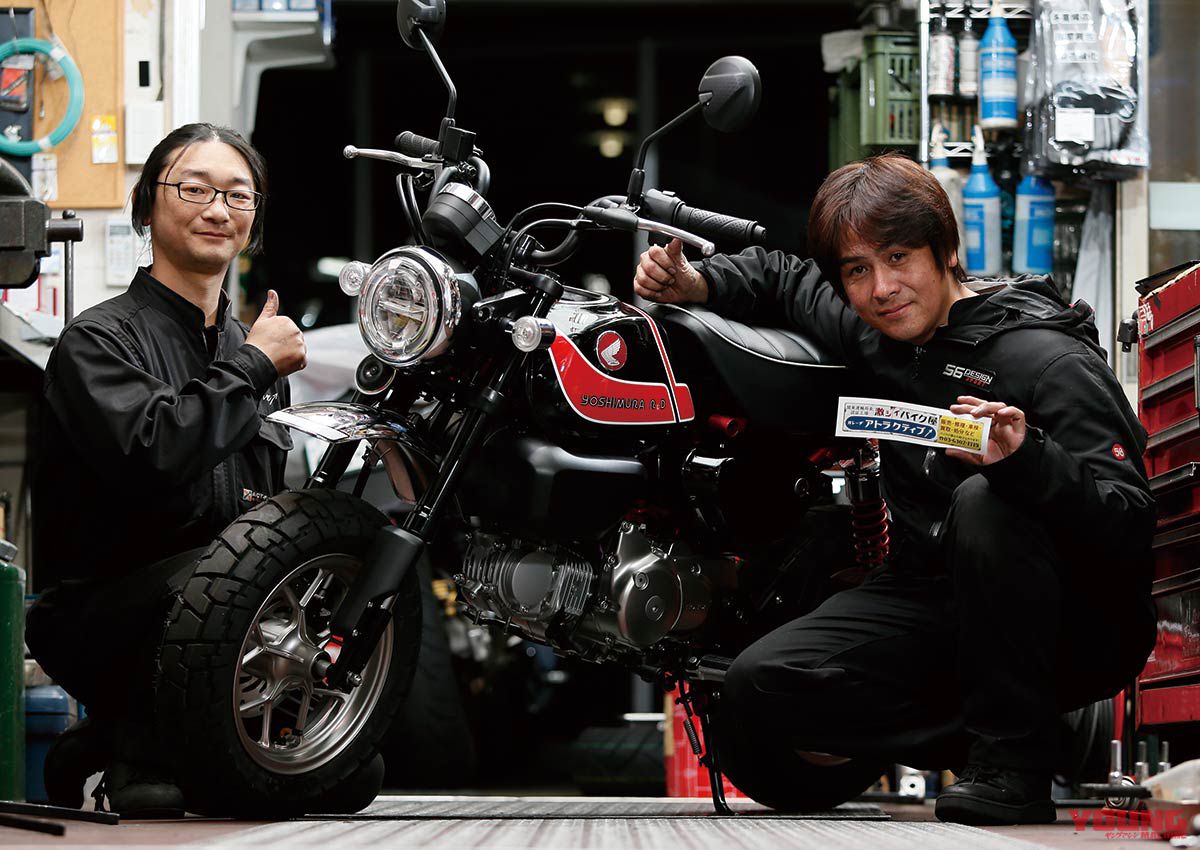 The customized model was exhibited at the Tokyo Motorcycle Show Yoshimura booth.
"Finally, next time (final edition), we will release pictures of the completed Special Monkey 125."
---
... So, next time (final round) we will reveal the complete picture of the customized Monkey. looking forward to!
---
●Photo by: Shin Matsui
*This article is restructured based on the article published in the May 2019 issue of Young Machine.
Original Source[ Young-Machine ] (*Japanese)
See Accessories of YOSHIMURA
See HONDA Moto Index Page
See Accessories for HONDA Monkey 125
See Accessories for HONDA MSX125 (GROM)