Honda CT125 Custom by DIRTFREAK
Japanese Custom Culture
Here is an original series "JCC" stands for "Japan Custom culture" written by Webike Japan. There is no doubt that Japan has one of the best and unique custom parts and its culture in the motorcycle industry, but the language barrier has led to the closure of JDM motorcycle culture to the outside of Japan. Through this JCC contents, we present you one of a kind custom and mods bikes by professional craftmen and enthusiasts who just can't stop loving motorcycle.
DIRTFREAK's CT125 huntercub
Since its launch, the CT125 has gained widespread support from veterans to rookie riders. Today's concept model made by Dirtfreak has a "survival adventure" theme and the paint scheme of the chassis parts resembles that of a military vehicle.
Guards are indispensable parts for off-road riding. This vehicle is also equipped with hand guards, under guards, and headlight guards, for example, to avoid damage to the vehicle that can be expected when driving on rough roads. The Delta exhaust system improves exhaust efficiency and reduces weight, while the large windshield and wide footpegs help reduce fatigue during long-distance touring. Fishing rod holders, a wooden rear box, and other outdoor-oriented parts are also available.
Intake & Exhaust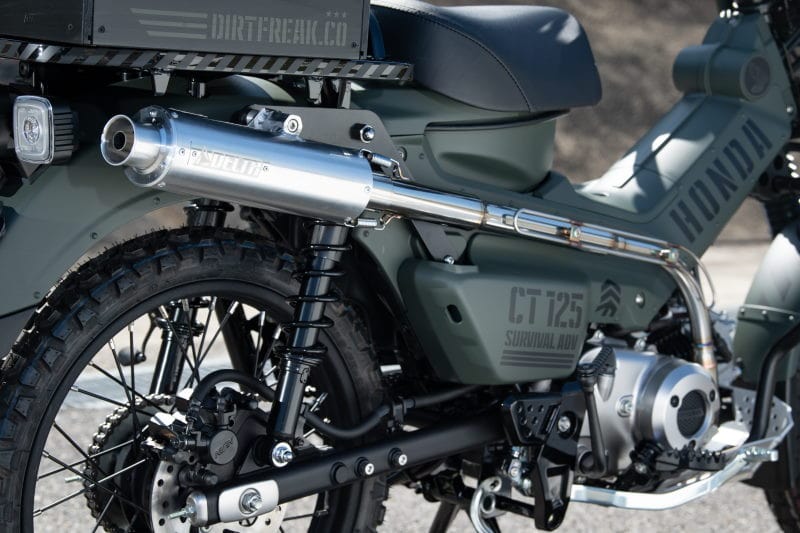 Up-type silencer for off-road riding, considerably slimmer than the stock. The multi-stage expansion type exhaust pipe produces excellent power characteristics, equal to the stock exhaust pipe at low RPM range, and much more than the stock exhaust pipe at mid to high RPM range.
Engine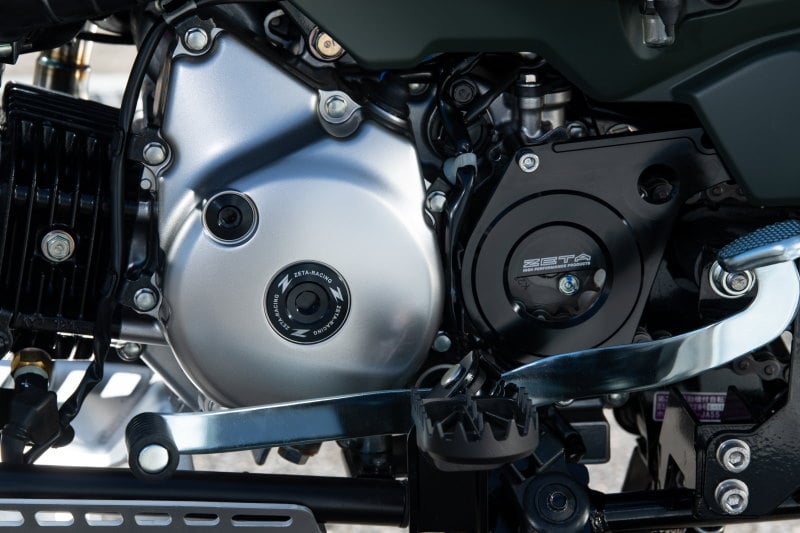 Engine plugs with ZETA logo dress up the engine.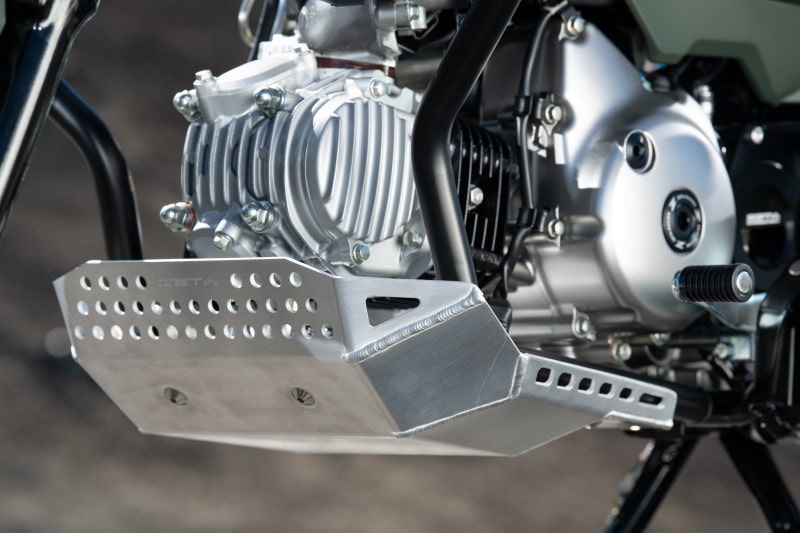 The 22mm-diameter steel pipe underframe, together with the underguard, protects the engine from impact. The overhanging shape allows mounting of external fog lights, action cameras, etc. inside the frame.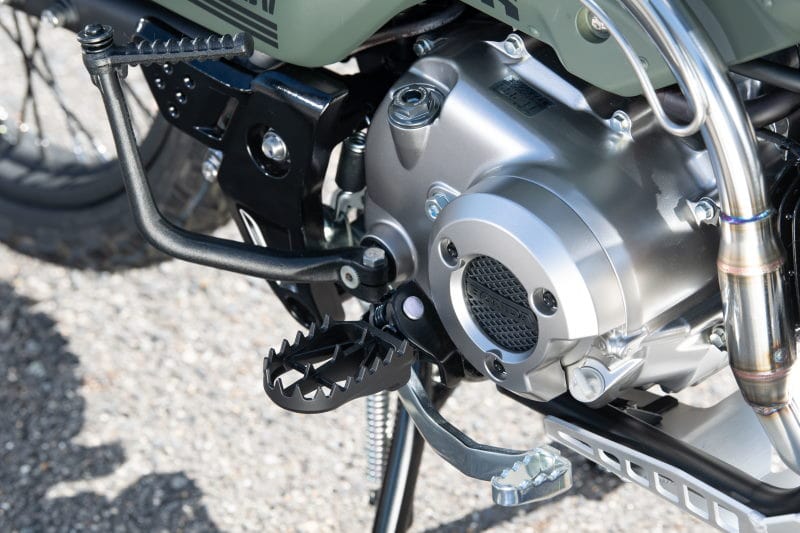 The titanium-colored filler cap also has drilled holes for wiring.
Handle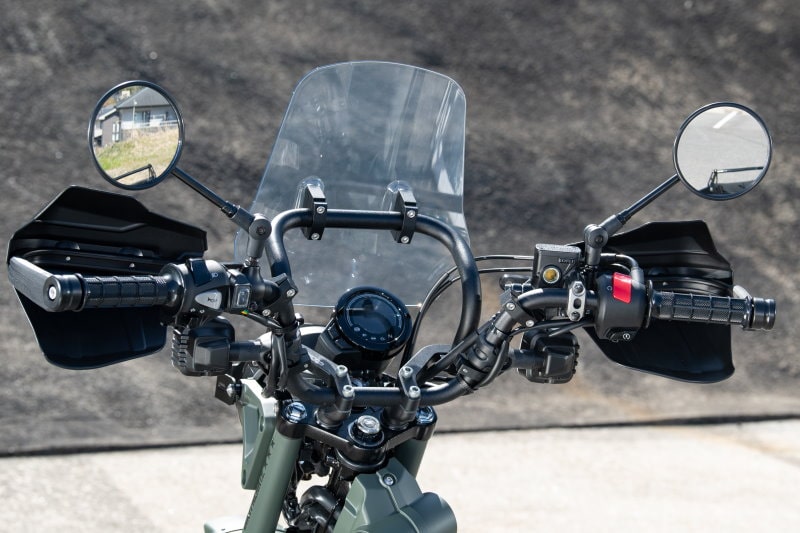 Like the handlebars, the hand guards are also specially designed. The levers, mirrors, and stem caps have also been changed.
Adventure Armor handguard for CT125 only.
Bodyworks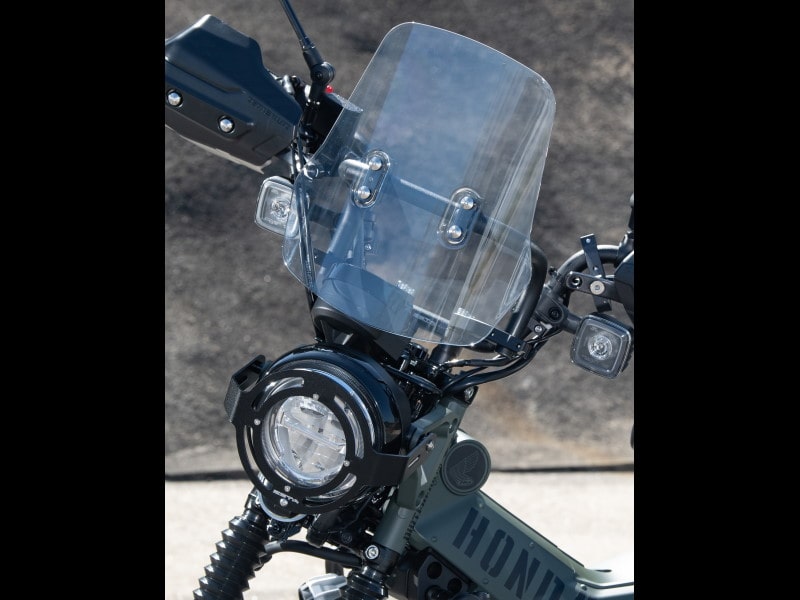 The large screen makes long touring more comfortable.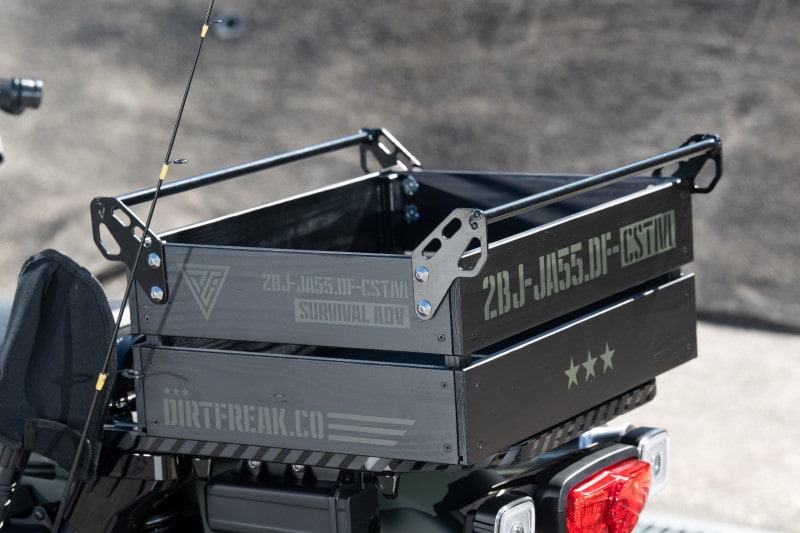 The convenient rear box is boldly made of wood.
Electrical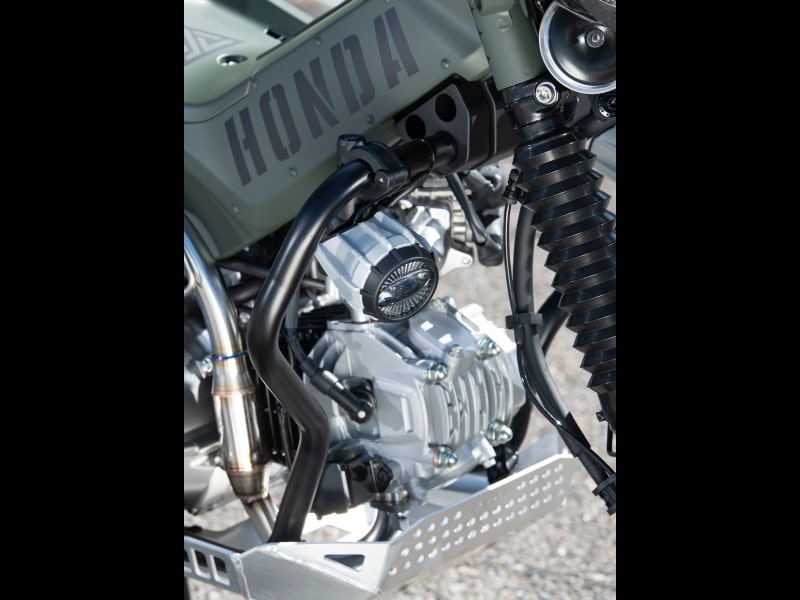 High-intensity fog lamps provide visibility when riding through fog or on darkened forest roads.
Chassis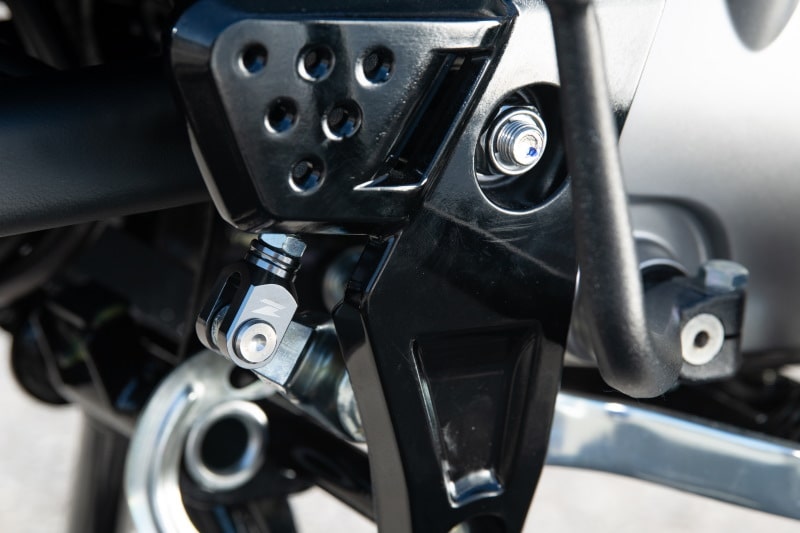 The titanium-colored ZETA rear brake clevis transmits rear brake pedal input to the master without waste.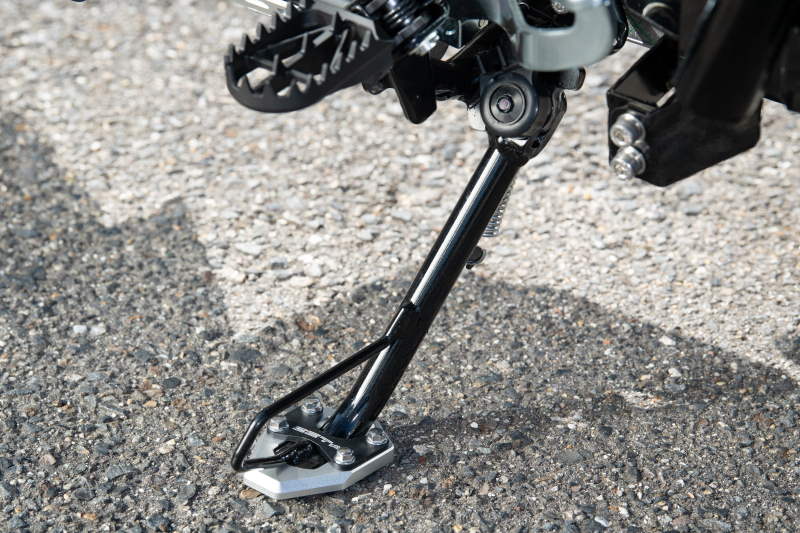 Side stand extender installed. The stand does not dive when parked in soft dirt or sand.
Gallery
Specifications
About DIRTFREAK
The company handles a wide variety of products, including original off-road parts, gear, boots, and more.
A foreigner who rides in Japan, Japanese call this "Gaijin Rider". Third year in the Webike global team. He feels and shares the real bike life in Japan then presents you how interesting Japanese customs are.