Vintage motorcycle(from 1980 model)
Vintage motorcycle(from 1980 model)
Motorcycle market in Japan became active from 1980s and number of well‐known model such as SUZUKI KATANA and KAWASAKI NINJA had been emerged. The attractiveness of 80s model is timeless and you can find both old and new fashioned exhaust, body work and e.tc. at Webike Japan.
Selected Motocycles by Webike Japan
date :

2016/01/27

category :
CB750F with beautiful flowing design from the tank through the rear cowl. Custom parts are used in many places: outer parts, an exhaust, the engine, suspensions, and such. The vehicle is currently under restoration so that it can stably run even now more than 30 years passed since its debut. CB has little reproduction components, however, the owner is creative enough to use Js motorcycle ignition parts, KATANA swingarm, or CBX1000 wheels.
Motorcycle data
MODEL

PARTS

Rear Suspension:

Starter Clutch:
KAWASAKI GPZ900R NINJA (1985)
date :

2015/12/24

category :
GZP900R NINJA is popular for its individual appearance. This one is uniquely customized with eye catching lime green wheels of JB POWER MAGTAN, front fork from SUZUKI GSX-R1100('93), swing arm from KAWASAKI ZZR1100 and is finished with NITRON rear suspension which gives it great taste.
Motorcycle data
MODEL

PARTS

Brake Disc:

Rearsets Kit:

Axle Shaft:
SUZUKI GSX750S KATANA (1984)
date :

2015/09/02

category :
At the time of announcement, GSX750S KATANA Type 3 drew attention to its cutting-edge styling like a retractable head light. The signature body design that kept a distance from other KATANAs still attracts many enduring fans. This vehicle keeps the original appearance at the time of release. That means it is a great car which reflects its high quality; no customization is necessary.
Shop Blog
New Products Information [28th May, 2014]
date :

2014/05/28

category :
LED Blinker Unit for CB750F is now on sale from FROM NEIGHBOR. They have parts to replace standard type blinkers or tail lamps to LED! Come and check it out!
(Please note that adaptation is verified with Japanese models.)
Adaptation information per model
For more information, click
LED Blinker Unit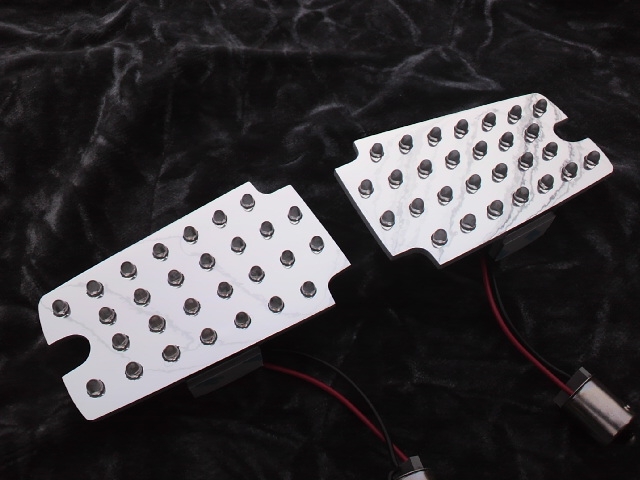 Products Information [18/10/2013]
date :

2013/10/18

category :
Come and check out this cool PMC stainless full exhaust!
The 42.7mm pipe matches well with Z series and has a beautiful line like hand bending.
This is an ideal exhaust both achieving high quality performance and pursing details in the outstanding design!
PMC offers number of different exhausts and other parts that suits you well. Follow the link below to find more!!
For more information, 
click here!
Link to PMC
click here!