Super sports
"Super Sport" motorcycles, which have the feedback technology gained from motorcycle races such as MotoGP, could be classified as a flagship model of each motorcycle manufacture.Many types of models with 2 stroke and 4 stroke were sold, yet nowadays, 600cc/1000cc 4stroke engine are leading the mainstream.Webike Japan can offer "Dream come true" remodeling parts which compares favorably with MotoGP or WSB.
Selected Motocycles by Webike Japan
HONDA CBR1000RR FIRE BLADE (2004)
date :

2015/12/23

category :
Rothmans HONDA made successive progress in worldwide road race championships during the middle of the 80's to the beginning of the 90's. This one is mounted with SILHOUETTE JAPAN Cowl Set and is decorated with reproduced graphic designs of the time. Not only is it customized on the outside but also with top class inner parts such as STRIKER Exhaust, brembo Radial Caliper and GALE SPEED Wheels to improve its performance. The owner also has a NSR250R which is colored with Rothmans color and the two vehicles together look awesome.
Motorcycle data
MODEL

PARTS

Rearsets Kit:

Wheels:

EL Meter Panel:

Mirrors:
date :

2015/12/09

category :
The blue color of the vehicle body and the gradation of NOJIMA exhaust titanium blue are beautifully harmonious. Parts to improve riding performance have been equipped: OVER Racing rearsets, K-FACTORY front fork cap and such. The owner shares this machine with his younger brother. Things like a USB port, a navi mount, a seat bag have been installed so that they can have a pleasant ride in any scene such as winding roads, commuting to work or touring.
Motorcycle data
MODEL

PARTS

Fender eliminator:

Preload adjuster:

Windscreen:

Tail bag:
date :

2015/12/02

category :
This is a sport naked GSX-S1000 mounting the engine of GSX-R1000 which is SUZUKI's flagship. Aluminum parts such as Babyface bar end, racing hooks, and rearsets contrast favorably with the vehicle in black and red. Equipped with a MRA windscreen, this machine has improved not only speed but also comfort on tour.
Motorcycle data
MODEL

PARTS

Windscreen:

Frame slider:
Shop Blog
TT Formula 2-1 Full Exhaust for MT-07 has been released by OVER! [5th Jan. 2015]
date :

2015/01/05

category :
Happy New Year to you all! Wishing you a fabulous 2015 with full of great experiences!
Now Webike Japan would like to start this year by introducing you this new awesome TT Formula 2-1 Full Exhaust for MT-07 released by OVER! It gives out a dynamic sound of 2-cylinder, and provides smooth and flat movement up till the high speed range. Full titanium is adopted for its material to make it light weight, and to produce its characteristic burnt color. Try this high quality exhaust which is so perfect to make the first recommended product of 2015!
For more information, click
OVER TT Formula 2-1 Full Exhaust for MT-07
Magical Racing presents motorcycle parts for MT-09! [12th Nov. 2014]
date :

2014/11/12

category :
This week, various parts for MT-09 have been introduced from the Japanese top exterior parts manufacturer, Magical Racing. They have invested all their know-how earned from racing experiences to these must-see parts! Have your MT-09 remodeled with Magical Racing parts!
For more information, click
Magical Racing Motorcycle Parts
.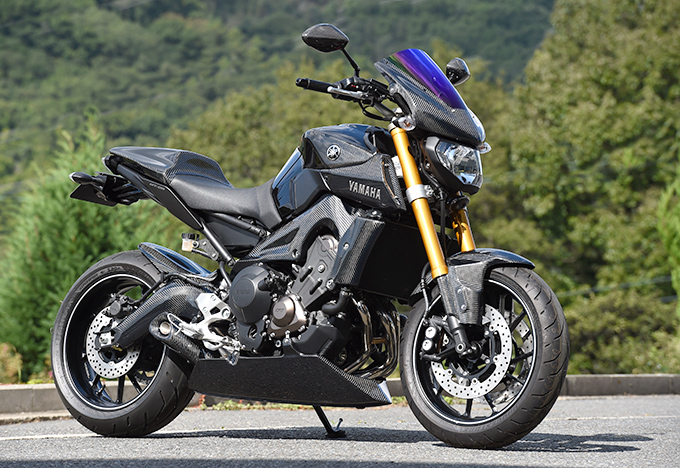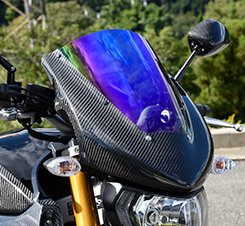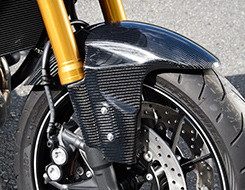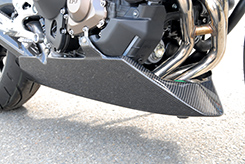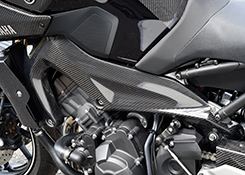 Full Exhaust from MAVERICK [13th Oct. 2014]
date :

2014/10/13

category :
From MAVERICK, a bolt on Full Exhaust for 10- Z1000、Ninja1000 has just arrived!
They are made from titanium and are light weighted!
You might be interested to know that they make titanium mug cups too.
For more information, click
MAVERICK Full Exhaust
For more information, click
MAVERICK Ttitanium Mug Cups