Selected Motocycles by Webike Japan
C600 Sports, a BMW sport scooter. It features engine power that lightly accelerates a large vehicle and high comfort that is unique to BMW. This vehicle has enhanced designs like a stylish front mask and a single-sided swingarm, while it increases a luxurious feel with Rizoma mirrors and bar ends.
Motorcycle data
MODEL

PARTS

Mirrors:

Bar Ends:
HONDA TODAY that draws attention to its white and orange coloring. It is painted in the image of HOOTERS, a sport bar originated from Florida in US. It looks TODAY but is equipped with SPACY100 engine, MORIWAKI exhaust, and brake-related custom parts in order to improve the performance.
Motorcycle data
MODEL

PARTS

Handle Stem:
HONDA RUCKUS (ZOOMER) (2003)
This is a customized HONDA RUCKUS(ZOOMER) that the round-shaped 4 headlights are impressive. Two pairs of OEM lights form the 4 headlight system. Zoomer originally uses 10-inch tires for front and rear, but this vehicle uses 12-inch wheels of other vehicles such as ZZ in order to improve the running stability. It contains a lot of ideas such as a luggage space under the seat and so on.
Motorcycle data
MODEL

PARTS

Rear Carrier:

Kick Stand:

Fuel Meter:
Shop Blog
Products Information [19th Jun. 2014]
date :

2014/06/19

category :
YAMAHA has just released an eccentric frame damper. By connecting frames together, they have enabled the damper to prevent offensive vibrations and frame distortion. Braking, cornering and vibration constantly causes strain to the frame. However by exchanging this to heat energy, it emancipates the stress.
This YAMAHA Power Beam is exclusive only for TMAX500(4B5) right now, but we'll be having new ones coming in next week that'll fit SR400 and XT250 as well!
For more information, click
YAMAHA Power Beam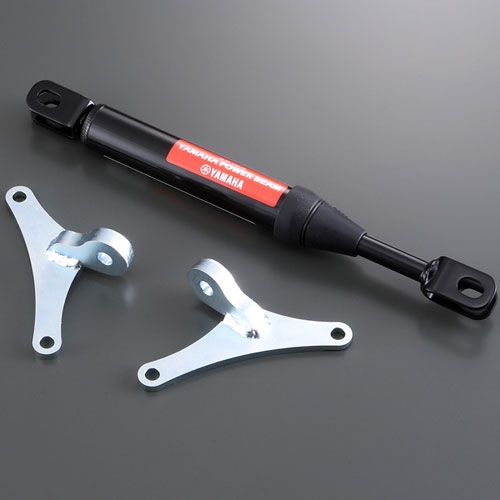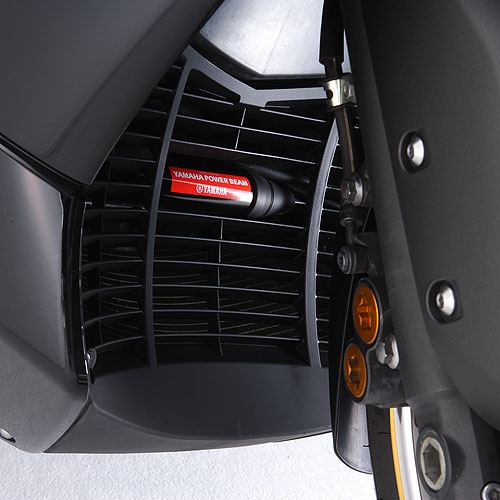 New Products Information [16th Jun. 2014]
date :

2014/06/16

category :
A new complete exhaust has just arrived from OVER, exclusive for TMAX530! It's a masterpiece made of 100% Titaneum. Compared to the standard which weighs 8kg, this only weighs 3.7kg.
The sound and gas discharge have passed Japanese regulations.
*BE AWARE THAT IT DOES NOT ADJUST TO T-MAX530(SJ09 TYPE)
*This product is scheduled to be delivered from July.
For more information, click
TT - Formula Full exhaust 2 - 1 Muffler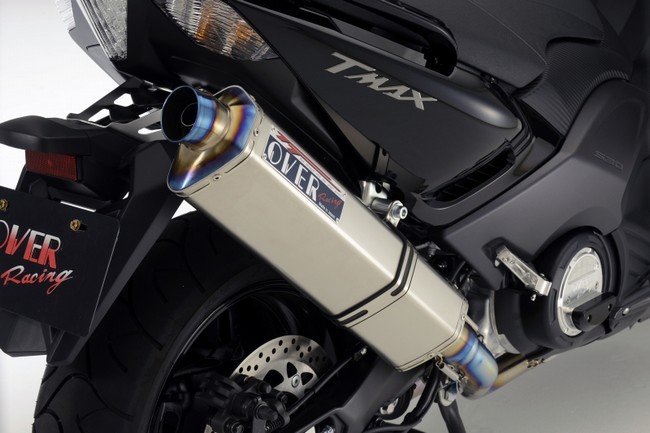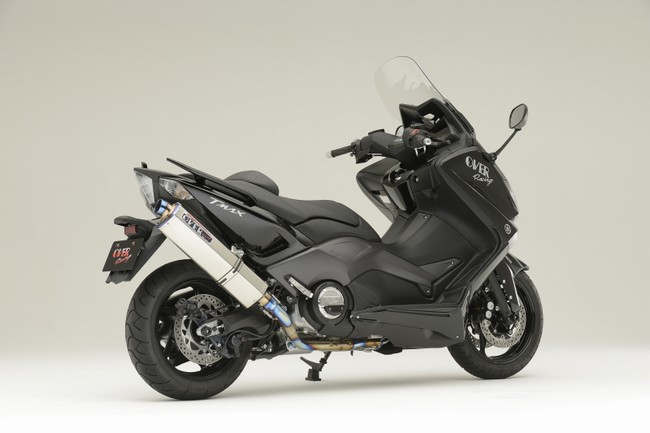 New Products Information [28th May, 2014]
date :

2014/05/28

category :
LED Blinker Unit for CB750F is now on sale from FROM NEIGHBOR. They have parts to replace standard type blinkers or tail lamps to LED! Come and check it out!
(Please note that adaptation is verified with Japanese models.)
Adaptation information per model
For more information, click
LED Blinker Unit