Selected Motocycles by Webike Japan
Neo-futuristic HONDA cruiser, NM4. It features the one-glance distinguishable design. Equipped with MORIWAKI SOLID CUBE exhaust, Ermax wind shield, DAYTONA rear carrier and such, the vehicle has achieved a comfortable ride on tour.
Motorcycle data
MODEL

PARTS

Exhaust:

Rear carrier:

Stand end:

Bar end:
X4 V-Per is a model that has been customized by white house, a company that specializes in customization. It is originally a HONDA X4. This X4 V-Per is one out of the ten rare models that exists around the world and has distinctive large fairings. The owner of it has painted the body white and it has become the one and only X4 that exists.
Motorcycle data
MODEL

PARTS

Exhaust:
HARLEY-DAVIDSON XL883R SPORTSTER (2002)
This vehicle is SPORTSTER with the impressive black body and the chromium-plated exhausts and front fender. The compact exterior parts, such as the one-off tank and the front and rear short fenders, give a stronger impression into the Harley's distinctive engine.
Shop Blog
New Products Information [28th May, 2014]
date :

2014/05/28

category :
LED Blinker Unit for CB750F is now on sale from FROM NEIGHBOR. They have parts to replace standard type blinkers or tail lamps to LED! Come and check it out!
(Please note that adaptation is verified with Japanese models.)
Adaptation information per model
For more information, click
LED Blinker Unit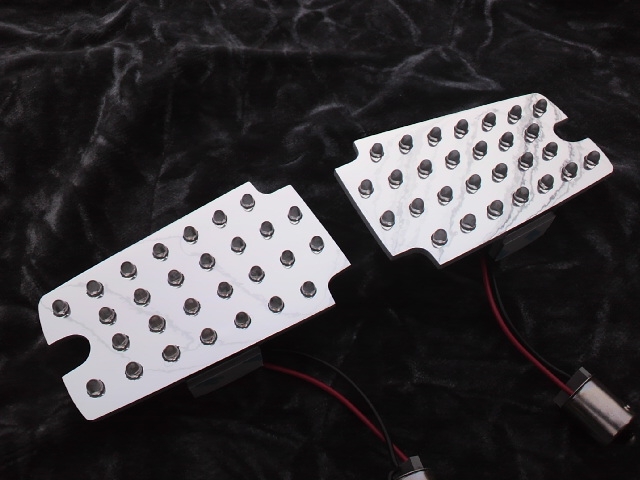 New Products Information [27/Jan./2014]
date :

2014/01/27

category :
From our newly introduced products, we would like to introduce you this "Slip On Line" muffler by AKRAPOVIC.
This high performance muffler is adopted by the world's leading motorcycle racing team at MOTO GP or WSB.
Try it, and experience its quality and sound!
For more information, 
click here!